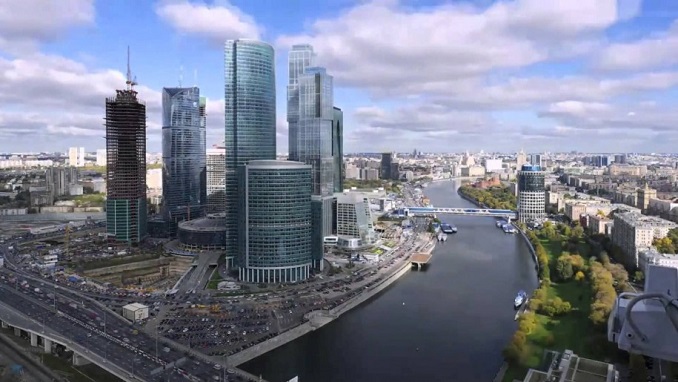 Ukrainian showman Volodymyr Zelensky, who announced his intention to run for president of the country, owns three working cinema companies registered in Russia, despite claiming otherwise in an interview last month, an investigation by Radio Liberty (RL) has revealed.
The companies are owned by Zelensky and his business partners through a Cypriot company, according to the latest episode of RL's investigative report Scheme.
The issue is a delicate one in Ukraine, given its strenuous relationship with Russia, and can damage Zelensky chances in the election, in which he is among the three most popular candidates.
In an interview with journalist Dmitry Gordon on December 25, 2018, Volodymyr Zelensky said that one of his companies actually had an office in Moscow, but it was closed in 2014.
"A company for the production of commercial cinema and television series. This company operated, we had an office in Moscow. It was all until 2014. We closed the business after that," Zelensky said.
The company in question is the Russian branch of Zelensky's Ukrainian company, Quartal Cinema, which truly is in the process of liquidation.
However, reporters found that in Russia there are three other companies that produce films, videos and television programs, owned Zelensky and its partners. This is about Weissberg Pictures, Platinum Film and Green Films – with Cypriot company Green Family LTD being the founder of all three.
In addition, Green Family LTD is a co-founder of Quarter 95 LLC in Ukraine. The final beneficiaries of the Cypriot company are Volodymyr Zelensky, his business partners Andrei Yakovlev, Boris and Sergei Shefira, and a colleague of Ukrainian oligarch Igor Kolomoisky – Timur Mindych, the report said.
Green Films is Zelensky's most successful Russian business. According to Russia's Federal State Statistics Service (FSS), it earned about $13 million in 2017.