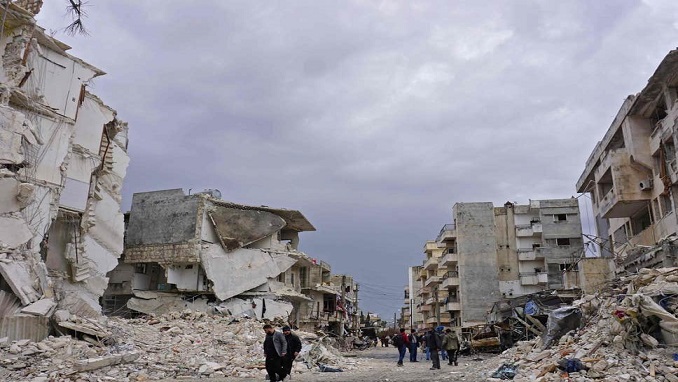 Accusations hurled at Russia for alleged military crimes in Syria are part of information warfare, Russia's UN envoy, Vasily Nebenzya said in an interview with the Kommersant daily, as reported by TASS.
"There are many things we are accused of. Not only as concerns Syria. Regretfully, this is part of a war. A media war," the diplomat stressed.
As for accusations against Russia's armed forces from the United Nations Commission of Inquiry on Syria, Nebenzya said that the Russian foreign and defense ministries had repeatedly refuted them. "First of all, often the evidential base of these accusations is unidentified sources. In fact, these sources are familiar — experts in fakes from the White Helmets organization and others like them," he explained.
"We are not afraid of an honest conversation and we explain in detail to our partners how thoroughly the targets are chosen in counterterrorism actions. We even held a special news conference at the UN sharing the disproving photo- and video data. However, certain things, like allegedly intercepted conversations of Aerospace Forces' pilots are so absurd that it is ridiculous to comment on them," Nebenzya emphasized.