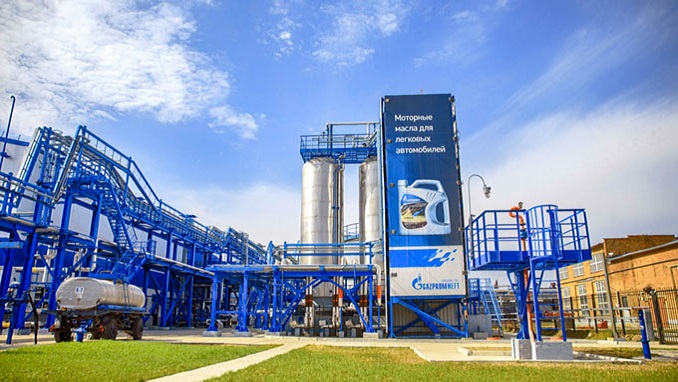 Europe's demand for natural gas began declining for the first time since 2015 this year, falling 2.6%, Moscow-based Kommersant business newspaper reports citing data provided by Gazprom Export, the state-owned gas giant's export arm.
The company estimates consumption in the first half of the year in the far abroad (EU plus Turkey without the Baltics) at 291 billion cubic meters, which is 2.6% (7.9 billion cubic meters) less than a year ago.
The changes in the European market are likely to affect Gazprom's figures, since the EU is the company's most important export destination.On the other hand, Gazprom increased its market share to a record-breaking 34.1% in the first half of this year, the report said.
Despite the reduction in consumption, the niche for gas imports remained virtually unchanged. Gas production in Europe decreased 2.9% (3.8 billion cubic meters), and usage of underground storage facilities jumped 3 billion cubic meters (an increase of 22%) than in 2017, and accordingly, these volumes had to be reimbursed . At the same time, competition continued to weaken: supplies of other players, in addition to Gazprom, decreased by 1%, with only Algeria managing to increase sales.
The emerging decline in demand for natural gas in Europe is a signal for Gazprom, which means that at current prices the potential for export growth is close to exhaustion. Although higher prices are more preferable for the Russian gas giant than high sales volumes, it is important for the company to prevent a plunge in demand similar to the one in 2010-2013 (consumption in the EU dropped 30% at that time).
"A certain slowdown in demand has already occurred, a noticeable drop has been registered in Turkey, but that has not affected Gazprom's exports so far," Kommersant quotes Alexei Grivach from Russia's National Energy Security Fund as saying.
In his view, it is too early to weigh the situation relying on data obtained in the first half of this year. Temperatures during the coming winter will be crucial on that score. The expert also recalled that gas production in the Netherlands would be dropping quickly in the coming years, while Europe's energy balance would be affected by nuclear power plants in Germany and old coal power plants.