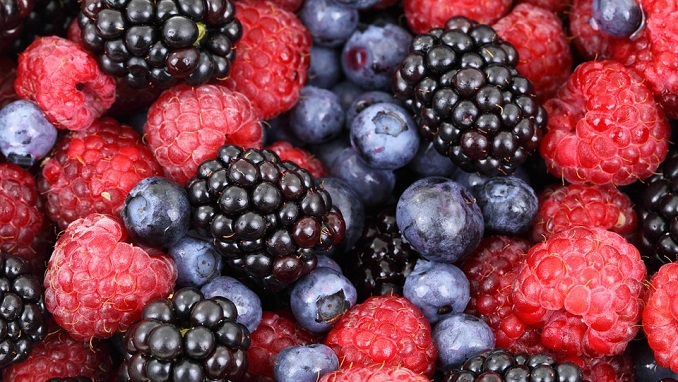 Russia's total berry production volume in 2018 increased by 1.5% compared with the previous year, breaking the negative trend of 2017, when the figure fell by 5.8%, marketing agency ROIF Expert revealed in a report, according to FruitNews.ru.
The agency's analysts noted that 65-68% of the total volume corresponds to cultivated berries, and 32-35% to the harvest of wild plants. Some 92-94% of all grown berries are currants, garden strawberries, and raspberries.
At the same time, no more than 1% of all products grown in the country are exported, the report reveals. Last year, Russian berry shipments to foreign markets increased by 43% in terms of volume and by 9% in terms of value and reached $0.5 million.
Berry imports in 2018 grew by 8% in terms of volume and by 45% in terms of value, reaching $ 100 million, says the report titled "The market of fresh berries in Russia: a study and forecast until 2023".
Russia has banned the import of many food products from Western countries following EU and U.S. sanctions imposed against the country since 2014. The country's Ministry of Agriculture has recently set a goal of self-sufficiency in greenhouse vegetable production.  It estimates that the national production of greenhouse vegetables will exceed one million tons in the near future. The ministry also foresees continued growth over the next few years, which will make it possible to produce 1.5 million tons.
Russia's production, which consists mostly of tomatoes and cucumbers, will reach 1.03 million tons in 2018, according to the ministry's estimates. This is 12.3% more than in 2017. The average yield will be 40.6 kilos per square meter, compared to 36.9 kilos per square meter in the previous year.