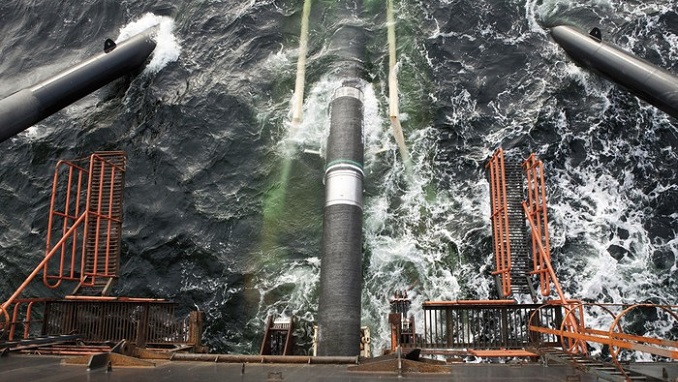 In a somewhat surprising move, Denmark said Wednesday that it is approving the laying of pipes for Nord Stream 2, a joint German-Russian underwater gas pipeline, through its territory, RBC reported. 
The decision by the Danish Energy Agency to approve the Nord Stream 2 pipeline's route is a victory for the governments of Russia and Germany, which had staunchly supported it, a blow to the United States, which had fiercely opposed the project.
The plan is to transport natural gas about 1,200-kilometers (746-miles) through the Baltic Sea from Russia to Europe has come under fire from U.S. President Donald Trump's administration and several European countries, who argue that it could increase Europe's dependence on Russia as a supplier of energy.
Gazprom has completed more than 87% of Nord Stream 2 but since April 2017 has had pending applications with Danish authorities to lay between 147 and 175 km via Danish waters.
Nord Stream 2 will have to wait another month before the permit can be used, according to Danish law, which gives parties the option to complain up to four weeks after the decision, the DEA said.
The Nord Stream 2 pipeline starts in Russia and passes through Finnish, Swedish, Danish and German marine areas before going ashore at the German coast. It can transport 55 billion cubic meters of natural gas per year. Russia, Finland, Sweden and Germany earlier have issued permits.
A Nord Stream 2 spokesman said the project had been notified and was pleased with the Danish decision.