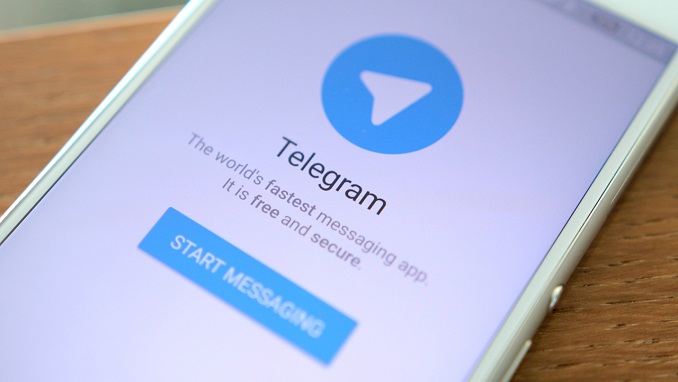 Cloud-based instant messaging service Telegram has said it would comply with requests by investigators to cooperate in terror probes everywhere in the world, except in Russia where it was banned by the country's state media watchdog, Phys reports.
The encrypted messenger app, founded by Russian Pavel Durov, has been locked in an ongoing battle with Russian authorities since April when it denied a request to provide the keys for decrypting users' messages to the security agency FSB.
In its updated privacy settings, Telegram said it would disclose its users' data to "the relevant authorities" elsewhere if it receives a court order to do so, although not in Russia.
"If Telegram receives a court order that confirms you're a terror suspect, we may disclose your IP address and phone number to the relevant authorities," the new privacy settings say.
"So far, this has never happened. When it does, we will include it in a semi-annual transparency report," the app added.
Durov said the new privacy terms were adopted to "comply with new European laws on protecting private data." But he assured the app's Russian users that Telegram would continue to withhold their data from security services.
"In Russia, Telegram is asked to disclose not the phone numbers or IP addresses of terrorists based on a court decision, but access to the messages of all users," he wrote on his Telegram channel. He added that since Telegram is illegal in Russia, "we do not consider the request of Russian secret services and our confidentiality policy does not affect the situation in Russia."
Meanwhile, the Russian media watchdog Roskomnadzor said it will consider unblocking Telegram in the country if the service complies with the court's ruling to provide the keys for decrypting users' messages to the Federal Security Service (FSB).
"Our colleagues should apply to our appropriate authorities – the Federal Security Service – in order to interact with them, as required by Russian law, and to provide the data they are obliged to provide in Russia," Vadim Subotin, deputy head of the department, told TASS.
He recalled that according to the court's decision, Telegram failed to meet its obligation as an organizer of dissemination of information.
"When they meet their obligations than we will be able to speak about implementation of the court's decision and actually about ending the blocking process on the part of Roskomnadzor," he added.