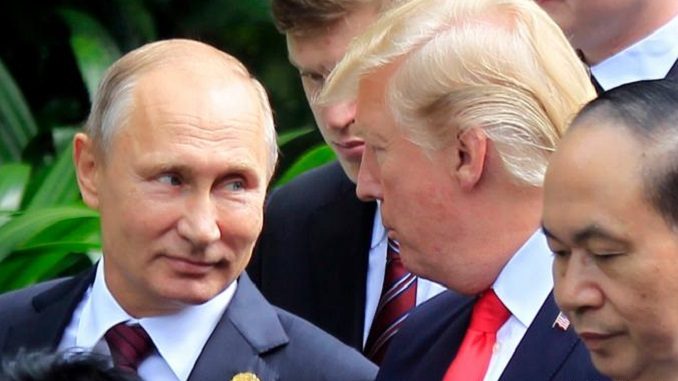 Despite not having a clear economic program to offer to voters, Russia's president Vladimir Putin boasts the country's "economic turnaround" since he came to power in 2000, The Wall Street Journal reports.
Earlier this month, Putin visited a car factory which almost closed as a result of a recession two years ago. The president reminded the workers it was his intervention that saved their factory.
"You had a tough period," Putin told a group of them standing among gleaming carriages. "But since last year everything started growing."
Ahead of March elections that could bring another term for the long-standing Russian powerhouse politician, Putin is taking credit for the Russian economy's emergence from recession as he travels the country. Pummeled by weak oil prices and Western sanctions, the Russian economy contracted in 2015 and 2016, but it grew a little last year on the back of recovering oil prices.
In the decade after he was first elected in 2000, Putin oversaw rapid economic growth fueled by strong prices for the country's main export, crude oil. He pumped up social spending while seizing tighter control of the economy and systematically side-lining opponents.
With Russia's recovery from its latest economic pains being weak, and real disposable incomes fell last year, Putin seems to have less leeway now.
"At first Putin provided stability, but in recent years, it's turned into stagnation," said Andrei Prokudin, a 27-year-old former history teacher who heads opposition blogger Alexei Navalny's office in Tver.
Putin's campaign hasn't presented a clear economic program for his next term, but he has given no indication of a major shift from his state-dominated approach. His campaign website shows myriad statistics that aim to demonstrate Russia's economic advances since 2000. During the factory visit he pledged to raise the minimum wage beginning in May.