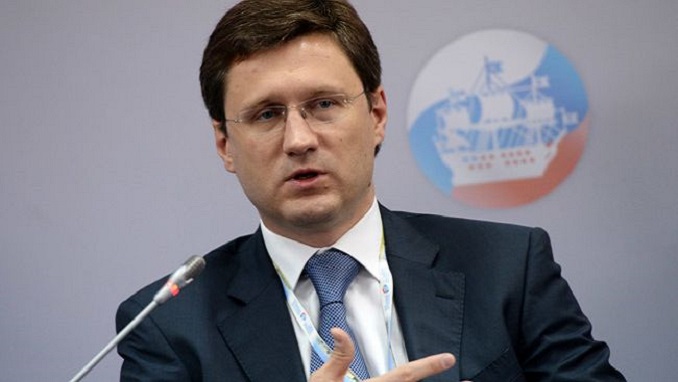 Energy issues and U.S. sanctions on Russia were discussed at a meeting in Washington between Russian Energy Minister Alexander Novak and U.S. Treasury Secretary Steven Mnuchin, EG.ru reported.
"We met. We discussed energy issues, among other things. We touched upon questions related to sanctions," Novak said in a press briefing in Washington. "We can't sidestep these difficult questions, so of course we touched upon them during our contact."
Nord Stream 2, a controversial Russian pipeline project which the U.S. opposes was also a subject at the meeting, Novak added.
"I expressed the opinion that it is a project which would be economically feasible for Europe, which will benefit European consumers and which European companies implement jointly with Gazprom," he said, according to TASS.
"And, of course, in order to ensure Europe's energy security and satisfy the European demand for environmentally friendly sources of energy in a long-term perspective, the implementation of infrastructural projects of this kind should be based on economy, without political judgments," Novak added.
The minister said he had also met with U.S. Energy Secretary Rick Perry to discuss energy cooperation.
Russia is one of the world's biggest crude oil and natural gas producers, and the United States has been urging global energy producers to boost output to stem an increase in prices.