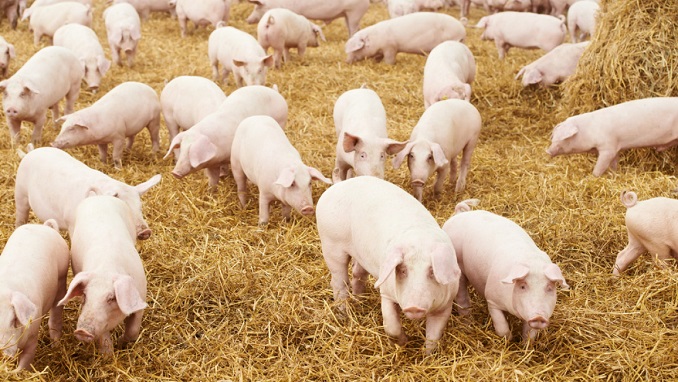 The implementation of the pig breeding project in Russia's Primorsky Krai by agribusiness giant Rusagro will create about 2,000 jobs,  the region's vice-governor Valentin Dubinin told journalists on Tuesday.
Rusagro is building the largest pig-breeding project in Russia on the territory of the Mikhailovsky TOR in Primorye, estimated at around 29 billion rubles ($460 million). In total, seven complexes, an elevator, a feed mill and a slaughterhouse will be built, TASS reported.
"More than two thousand people will work at this enterprise," Dubinin said, adding that construction of housing for employees remains an important issue. "We must pay attention to the construction of housing. Now the average age of agricultural workers has already approached 50 years, and in five years, if there is no influx of young forces, this will be a serious problem," Dubinin said.
Rusagro group's CEO Maxim Basov said that the company intends to provide social infrastructure for employees, depending on their requests. At the same time, he said, it is planned to send employees who will work at the pig farms for an internship in Tambov, since they could not find specialists of the required qualifications on the spot.
Rusagro unites six sugar factories, the Yekaterinburg oil plant and the Samara oil extraction plant, two agribusiness companies with a total land area of 450 thousand hectares. The group also develops pig production in the Belgorod and Tambov regions.
In 2014, Rusagro announced projects for the production of pork and aquaculture in the Far East region. The company's net profit in the 1st quarter of 2018 according to the International Financial Reporting Standards (IFRS) was $3.3 million, a drop from the previous year's $5.45 million.