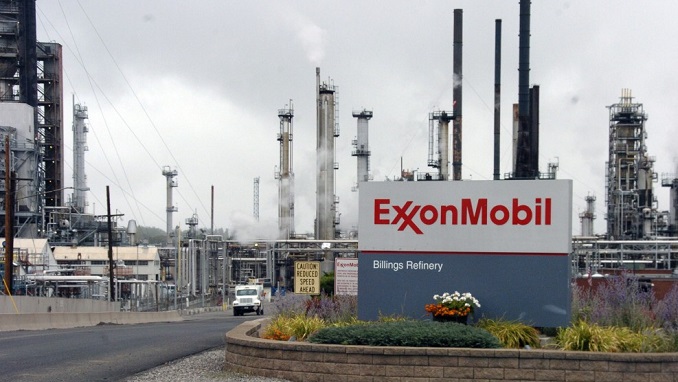 American multinational oil conglomerate ExxonMobil has said on Tuesday that U.S. sanctions against Russia will not have a negative impact on the Sakhalin-1 project, where the company is participating.
"ExxonMobil complies with all applicable laws and regulations related to dealings with U.S.-sanctioned countries. The current U.S. sanctions against Russia do not adversely affect our Sakhalin-1 project," the company said, according to TASS news agency.
New U.S. sanctions on Russia over Moscow's alleged involvement in the poisoning of former Russian intelligence officer Sergei Skripal and his daughter Yulia in Britain in March cаme into effect on Monday.
The Sakhalin-I project is a consortium for production of oil and gas on Sakhalin Island in Russia's Far East. It operates three fields in the Okhotsk Sea: Chayvo, Odoptu, and Arkutun-Dagi. The consortium is managed and operated by Exxon Neftegas Limited (ENL), a subsidiary of ExxonMobil.
In July, Russia's largest oil company Rosneft filed an 89 billion rouble ($1.41 billion) lawsuit against participants of the Sakhalin-1 oil and gas project, seeking to recover funds gained by parties between July 10, 2015, and May 31, 2018, through "unjust enrichment and interest gained by using other people's money", according to paperwork issued by the court.
The lawsuit has been filed against five entities, claiming 10 billion rubles from Sakhalinmorneftegaz, 7.5 billion from RN-Astra, 26.7 billion from Exxon Neftegaz Ltd, 26.7 billion from Sakhalin Oil and Gas Development Co, and 17.8 billion from India's ONGC Videsh Ltd.
ExxonMobil owns 30 percent in Sakhalin-1. Rosneft and ONGC control 20 percent each, and Japanese consortium SODECO owns 30 percent.