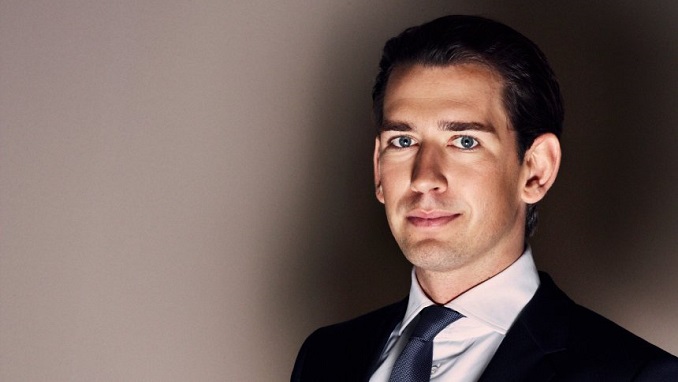 Russian President Vladimir Putin will meet on Wednesday with Austrian Chancellor Sebastian Kurz, who will pay a working visit to Russia, the Kremlin press service said.
"The sides plan to discuss current bilateral relations and prospects of their further development, in particular in trade and economic, energy, cultural and humanitarian areas," the statement said, according to TASS.
During the visit, which will be Kurz's first to a non-EU country since he assumed office last December, he will also exchange views on topical international and regional issues, the Kremlin said.
Austria is one of the EU countries which have for years insisted that sanctions do not work and that the Union should gradually overcome the sanctions regime towards Russia.
According to Gerhard Mangott, professor of International Relations, Department of Political Science at the University of Innsbruck, Austria's stance has been welcomed by the Russian leadership.
"The fact that Austria, despite its skepticism about the sanctions, has always voted for their prolongation in the European Council was understood by the Russian leadership as the consequence of Austria being a very small country, which does not have any significant influence in the EU. As I see it, Russia understands that the Austrian position is 'We are opposed to sanctions, but in order to maintain the unity of the EU on this issue we will always vote with the other members,'" Mangott says.
The expert adds that the second reason why the relations are good is that Austrian companies, including banks, have assets in the Russian market and have stayed in Russia despite the difficult situation there over the past three or four years.
"Russia's government welcomes the fact that Austrian companies remain committed to the Russian market despite the recession and the fact that the investments of Western companies, including Austrian ones, are under the threat of new sanctions imposed on Russia by the EU or the United States. Under the sanctions framework, everything possible will be done to maintain good investment relations between the two countries," Mangott says in an opinion published by Moscow think-tank Valdai Discussion Club.