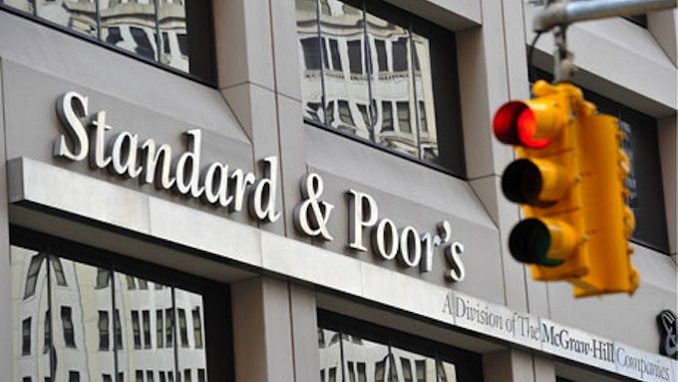 International rating agency Standard & Poor's (S&P) raised the credit ratings of several Russian companies, including Gazprom, Transneft, Rushydro, and Russian Railways, following the increase in the Russian sovereign rating.
The agency said in a press release that the long-term ratings of Transneft in foreign and national currencies were raised from BB+ to BBB-, Gazprom – from BBB- to BBB, Rushydro – from BB+ to BBB-. Long-term ratings of Russian Railways for foreign currency obligations have been raised from BB+ to BBB-.
The outlook for all ratings is "stable," TASS agency reported.
In addition, the rating of Atomenergoprom (part of state-owned corporation Rosatom) was raised from BB + to BBB-, the same as FGC UES, Gazprom Neft, Rosseti, and the Federal Passenger Company (a Russian Railways subsidiary). The outlook on the ratings is also "stable."
In addition, S&P confirmed the ratings of Rosneft, TGC-1 and Mosenergo at BB+ with a "positive" outlook.
Last week, Russia received a long-awaited upgrade to its sovereign rating from S&P Global, a move analysts say will to bolster capital inflows into its financial markets just weeks before a presidential election.
The move to "BBB-" with a stable outlook, coincided with a decision by Fitch to affirm its rating for Russia at "BBB-" as well, although with a positive outlook, likewise due to Russia's improved fiscal policies.
S&P said Russia had kept its fiscal house in order while central bankers promoted financial stability and a recovery in private-sector lending.