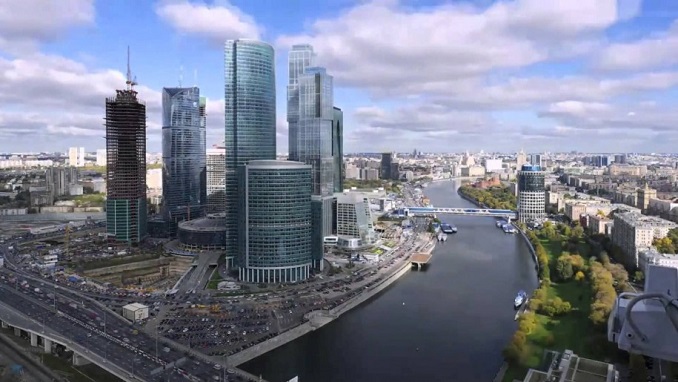 The US has begun reviewing its classification of Russia as a "market economy," a move that may further aggravate already strained economic ties, Moscow Times writes. 
As a result of the Russian economic and political change in the 1990s, Washington has regarded Russia as a market economy since 2002.
In effect, the classification limits the US anti-dumping import duties and penalties against Russian exporters. It also cleared the way for Moscow to join the World Trade Organization (WTO) in 2012, a body that regulates the maximum rate of import tariffs that members may charge each other on various categories of products.
After all, Russia is a "non-market economy" without the term. As a consequence of subsidies or other Kremlin assistance, the US thinks Russian export goods are being marketed unfairly cheaply – below their market manufacturing cost — providing them an unfair advantage over American or other worldwide manufacturers.
China, Vietnam, and nine former Soviet republics are now the only non-market economies.
A company in Oklahoma filed a complaint alleging that certain Russian fertilizers — worth almost $1 billion annually — are "being, or are likely to be, sold in the United States below fair value… and that such imports are materially injuring and threaten to injure an industry in the United States."
The investigation will examine many issues, including the ruble's convertibility, state ownership of businesses, labor regulations and wage agreements, governmental control over resource allocation, and the status and role of foreign investment and corporations in Russia.
The US calculates anti-dumping duties on non-market economies by using third-country production prices as a benchmark. The US utilizes its own manufacturing costs, which is regarded as a stricter interpretation and may result in larger fines.
Washington claims that in non-market economies, the breadth and complexity of governmental assistance for local industries makes accurate market pricing impossible.
In 2020, Russian exports to the US reached $24 billion, mostly industrial goods and hydrocarbons.
Despite a contentious privatization push in the 1990s, the state and state-owned companies still dominate Russia's economy. Former Finance Minister Alexei Kudrin, now chairman of the Audit Chamber, recently complained that just four of Russia's ten biggest businesses are privately owned, and that only 25% of Russia's privatization plan had been accomplished.