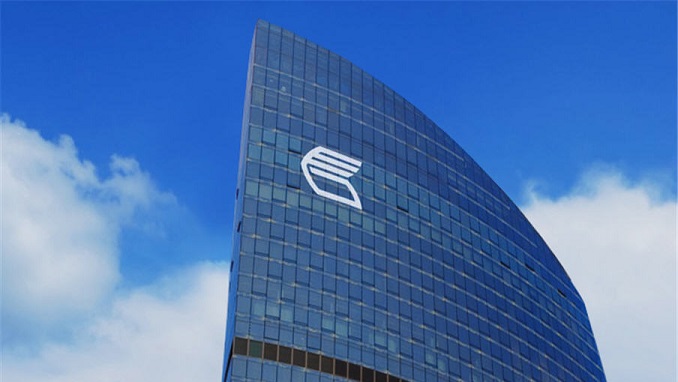 Russia's VTB bank has initiated legal proceedings against three people, claiming their subsidiary liability in respect of the bankruptcy of Transaero Airlines, the Russian legal information agency RAPSI reported. According to the bench ruling, the total amount of the suit exceeds 249.2 billion rubles ($3.86 billion).
Transaero was Russia's second largest airline by passenger numbers after national carrier Aeroflot, when it ceased operations in 2015. It was subsequently declared bankrupt in 2017. VTB and its subsidiaries, including VTB Leasing, were among the airline's major creditors, their loans amounting to 9.4 billion and 19.3 billion roubles, respectively. The total amount of Transaero's pending debts to its creditors was estimated at 250 billion roubles, which explains the scale of the current claim.
Tatiana Anodina and her son and daughter-in-law jointly controlled some 53 per cent of Transaero's shares and the Pleshakov family held high-ranking executive positions in the airline, the bank explains in a filing.  The bank contends that Olga Pleshakova has not handed over a number of accounting documents and reports to the bankruptcy supervisor, thus complicating the procedures, particularly the company's asset inventory.
VTB also claims that the management of Transaero intentionally corrupted the airline's financial reports to mislead its creditors. The bank's analysis of the company's financial records have revealed that objectively it had been insolvent since 2012, but its shareholders and executives continued to receive dividends and bonus payments, an act which VTB describes as "illegal asset withdrawal."
Evgeny Gurchenko, the lawyer representing Transaero's owners, argues that his clients object to the bank's claims. "The company's accounting reports were not in any way distorted, were always disclosed in due time and were continuously audited by taxation authorities, auditors and other oversight organisations – including the bank itself," he asserts. The lawyer also insists that, during the said period, Transaero's managers did not indulge in any transactions to withdraw assets, and its subsidiaries directed all of its earnings to covering outstanding obligations.
Transaero's major creditors are VEB-Leasing ($651 million), Gazprombank ($211 million), VTB's subsidiaries ($300 million) and VTB (more than $145 million). The company's asset salvage value is estimated at just $23 million, some 150 times less than its total debt obligations.