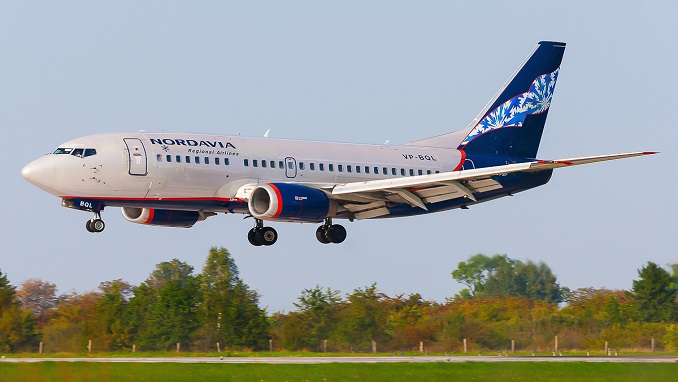 Russian privately owned regional air carrier Nordavia has announced it is officially launching its re-branded image, changing its name to Smartavia to emphasize its commitment to new technologies, Rusaviainsider.com reports.
The rebranding will be implemented gradually throughout this year, with the first aircraft sporting the airline's new livery scheduled for early April. Smartavia says it is implementing new technologies to create "a conceptually new system of e-commerce," says Sergey Savostin, the airline's general director.
Among other things, the plan includes new passenger service standards, a new fares structure, a native website and a mobile app. The new brand will target "active people with a pronounced desire for self-development, and family audience," he adds.
Accordong to the CEO, Smartavia is positioning itself as an airline that is "comfortable to interact with smartphones". The re-branded carrier's business model will retain that of Nordavia by remaining a "classic legacy airline" focusing on regular and charter services inside and outside Russia.
Smartavia's new colour scheme will be radically different from that of Nordavia, which resembled Aeroflot in a tribute to the times when the regional airline was a subsidiary called Aeroflot Nord. The aircraft fuselage will retain its basic silver background color but with the addition of purple and coral.
From April to July this year, Smartavia is planning the delivery of six aircraft: five Boeing 737-800s and a single B737-700. These aircraft will all feature the new livery, and some of the existing fleet will also be repainted, Savostin says. As a result of fleet expansion, the company expects to almost double its traffic levels from last year's 1.19 million to 2.2 million passengers in 2019.