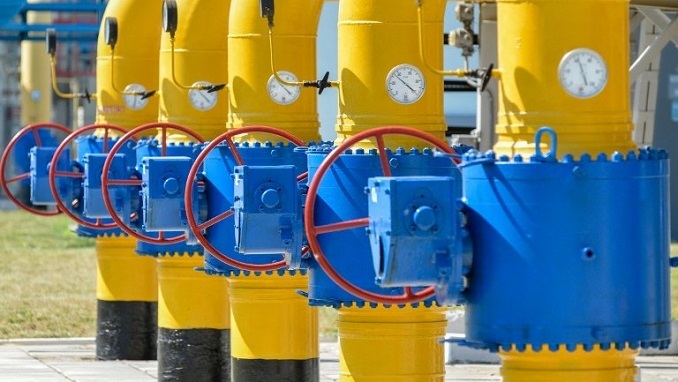 The Russian State Duma made a comment to Izvestia on the controversy between Kiev and Budapest over the Russian gas contracts that Hungary signed with Gazprom for 15 years, saying that Ukraine should resolve all energy issues directly with Russia and not make accusations to European countries that cooperate with it in this area. 
The Ukrainian government thinks that lines that skirt its borders jeopardize future Russian gas transportation. Moscow has no need to be concerned; it is prepared to negotiate not just the extension of transit, but also direct gas deliveries to Kiev.
Kiev threatened retaliation, and the first move was to postpone the September 29-30 session of the Joint Inter – governmental Ukrainian-Hungarian Commission on Economic Cooperation. According to Ukrainian Foreign Minister Dmitry Kuleba, Kiev will not stop there; further actions will be taken. According to Izvestia, the European Commission will not disregard these agreements.
Rather from harboring anger over Russian-Hungarian gas contracts, Ukraine should begin to solve contentious energy problems via direct discussion with Moscow. The State Duma responded to Kiev's comments about new gas deals between Gazprom and Hungary's MVM.
"When Ukrainian officials talk, it seems like everyone owes them – Europe, the United States, Russia – and they owe no one. Instead of engaging with Russia and Gazprom on gas problems, they are attempting to appeal to other nations. Nonetheless, our offers for collaboration are met with silence ", Pavel Zavalny, chairman of the State Duma's energy committee, told Izvestia.
At the same time, Moscow thinks that there is no reason to expect Brussels to conduct a fair assessment of gas problems. "The European Commission has long ceased to operate within the confines of the legal system. We can remember its decision on Nord Stream 2 – to restrict the amount of supply through a gas pipeline that is not even located in the European Union ", Zavalny went on to say.