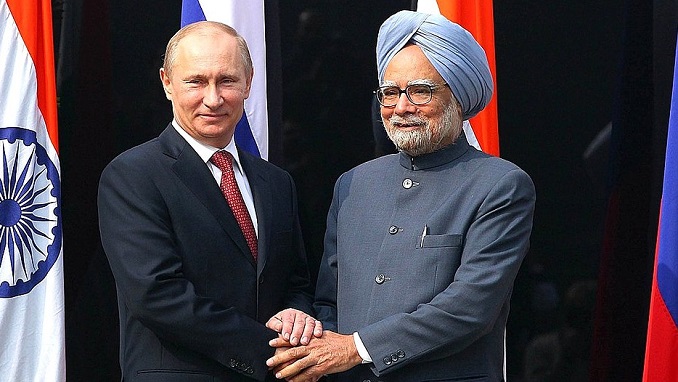 The United States is unlikely to grant a clean legislative waiver for India from anti-Russia sanctions, with this development being "extremely difficult, if not impossible," several people lobbying lawmakers for changes in the law have told The Hindu.
A bipartisan U.S. act, the so-called CATSA (Countering America's Adversaries Through Sanctions Act), requires the administration to impose sanctions on countries that have "significant" defense relations with Kremlin. India last week concluded talks with Russia over a $6 billion purchase of a Russian missile system, the S-400.
Washington has threatened Delhi that should it proceed to acquire the advanced air defense system, America would limit its defense cooperation with the South Asian state. While Russia is today by far India's largest source of arms imports, and Moscow was a close defense partner throughout the Cold War, the U.S. hopes to press Delhi into swiftly cutting these longstanding ties. According to analysts, this will serve three purposes: further isolating Moscow internationally, starving Russia's defense industry of a key source of revenue and pushing India out of its long-standing non-aligned stance and further into the Western sphere of influence.
The U.S. has threatened economic sanctions against a number of major clients for Russian arms. The proliferation of advanced Russian long-range air defense systems has been singled out in particular, with key figures in the U.S. leadership attesting to the ability of such weapons systems to deny Western air assets access to certain airspace and thus their "freedom to dominate" theatres of their choice – a highly prized asset key to the Western bloc's success in recent war efforts in Libya, Iraq, Yugoslavia and elsewhere.
Speaking about the possibility of a sanctions waiver for India, a Congressional staff member told The Hindu: "Nobody in Capitol Hill has the appetite to do anything that would be remotely seen as helping Russia, though in this case, we are talking about helping India,".
"A waiver appears out of reach. But there are other routes and we are hopeful of a resolution," a business lobbyist working on the issue said, adding that there could be other means of ensuring that India's defense ties with Russia does do not derail the expanding defense trade between India and the U.S.