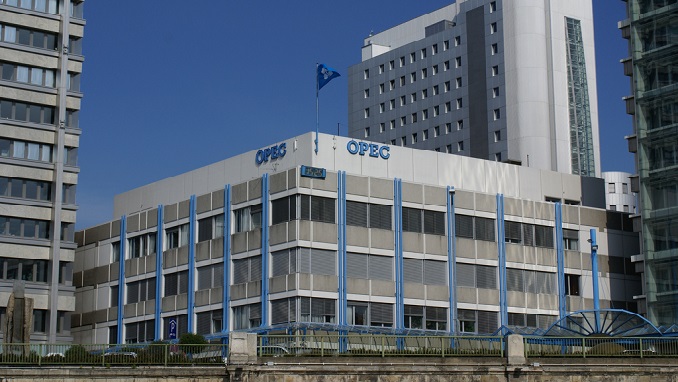 Russia reached the 95% compliance with the deal led by the OPEC+ countries, which curbs oil production, Russian Energy Minister Alexander Novak said on Saturday, according to RIA news agency.
"In May, Russia reached the 95% level of oil production cuts," he noted. "Russia is fully committed to maintaining a balance on the oil market."
Earlier, Novak told reporters that Russia reduced oil production under the OPEC + agreement by 95.2% to its quota in April 2018, which is minus 300,000 barrels per day to the level of October 2016.
"The fluctuations in the production of liquid hydrocarbons in April were due to an increase in activities on PSA (production sharing agreements) projects," he said.
Thus, in April, Russia cut oil production by 285,600 barrels per day to the level of October 2016 (which was chosen as a benchmark level) when it was 11.247 mln barrels a day.
Russia and OPEC members committed in late 2016 to reduce oil production by 300,000 barrels a day, had been gradually heading towards this level since early 2017 and reached this level last May. The joint production freeze was put in place to arrest a plunge in premium crude prices to below $30 a barrel in early 2016, and analysts said it largely succeeded in stabilizing prices in the $40 to $50 range.
Since the deal was signed, Russia consistently complied with the terms of the oil production cut deal. even managing to cut oil production above the required volume in certain months. However, in March, Russia's percentage of compliance with the OPEC+ deal was 93.4%. Then the failure to meet the quota was attributed to the increase in gas condensate production.
Russia and OPEC said last month that, in light of a sudden price hike in the past few weeks, they are ready to raise oil production next month in a bid to ease consumer worries about higher prices.
Saudi Arabian Energy Minister Khalid al-Faleh and his Russian counterpart, Aleksandr Novak, both said at an economic forum in St. Petersburg on May 25 that they are prepared to roll back a landmark production freeze they put in place in 2016.
The energy ministers said any easing of the production freeze, which marked the first time in decades that Russia had worked with the oil cartel to limit production, would be gradual and occur in the second half of the year.