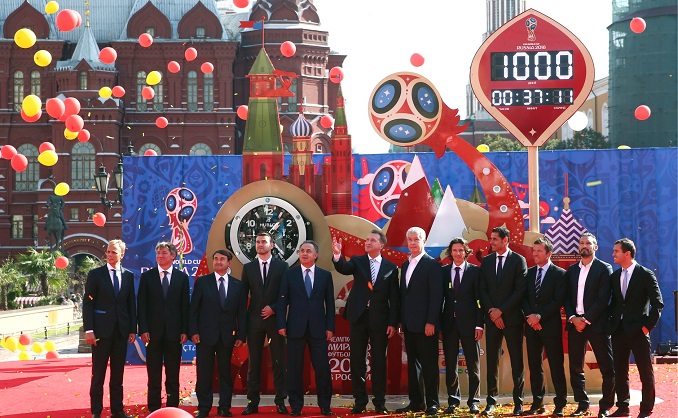 The companies sponsoring the 2018 FIFA World Cup in Russia say they expect the major soccer event to help them develop their businesses in the country and abroad, Vedomosti reports.
The FIFA World Cup is scheduled to be held between June 14 and July 15 in 11 Russian cities. FIFA, the world soccer governing body, has divided the sponsors into three groups: the world football association's partners – Adidas, Coca-Cola, Wanda Group, Gazprom, Hyundai Motor Group, Qatar Airways and Visa make up the first group.
The official sponsors of this championship – Bud, Hisense, McDonald's, Mengniu, Vivo, are in the second, while a new group was added for this championship – regional sponsors Alfa Bank, Alrosa, Rostelecom and Russian Railways. Company officials interviewed by Vedomosti have different expectations about the sort of impact they believe the World Cup's will have on their business.
Adidas Group CEO Kasper Rorsted expects that the sportswear manufacturer's sales in Russia will stop falling. During the World Cup, the company will open shops in fan attraction zones. The inbound tourist flow in Russia is expected to see a surge of 300,000-500,000 people, a spokesman for Visa payment system said. Fans will boost spending with cards in the country by 10-25%.
Alfa Bank also anticipates growth in profits. There will be new clients, more transactions and acquiring, the bank's marketing director Oksana Belyaeva said.
Russian Railways, a regional sponsor, will be responsible for providing transportation services for guests and participants of the event. This will make the brand more recognizable around the world, and most notably in European countries connected with Russia by direct railways, a spokesman said.