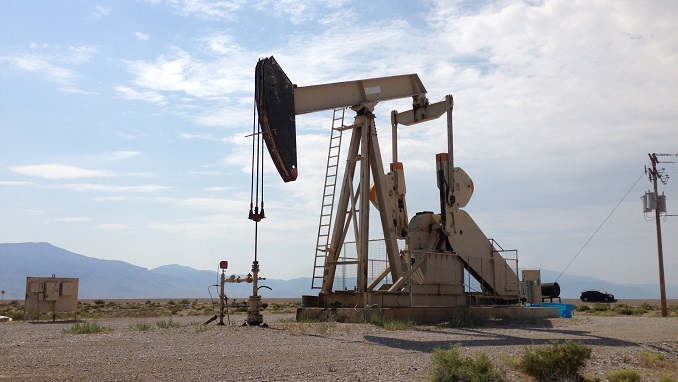 Oil fell on Monday and was headed for its longest run of losses in almost four months as Saudi Arabia and Russia said they are discussing reviving output to ease consumer anxiety after prices jumped to levels last seen in 2014, CNBC reported.
Last week, Brent futures traded above $80 a barrel, but on the first day of trading, this week slumped to near $75 in London, while crude in New York dropped 3.1 percent. Saudi Arabia and Russia signaled they will restore some of the output they halted as part of a deal between OPEC and its allies that went into effect in January last year. Still, with opposition from several producers, it is not clear whether the group will reach a consensus when it meets in Vienna next month.
Oil, earlier in May, rose to a three-and-a-half-year high after U.S. President Donald Trump decided to renew sanctions on Iran and as plunging Venezuelan output fueled concerns over disruptions. With the Organization of Petroleum Exporting Countries (OPEC) and its partners said to have cleared a market surplus despite record American production, traders now are weighing whether Saudi Arabia and Russia will implement their plan without finding a compromise with allies.
"The pace of the recent rise in oil prices has sparked a debate among investors on whether this poses downside risks to global growth," Chetan Ahya, chief economist at U.S. bank Morgan Stanley, wrote over the weekend in a note, according to Reuters.
"Given that our crude balance is short some 825,000 bpd over [the second half of the year], a gradual increase of about 1 million bpd would probably limit stock draws to quite some extent," Vienna-based consultancy JBC Energy said.
Meanwhile, surging U.S. crude production showed no sign of abating as drillers continue to expand their search for new oilfields to exploit.
U.S. energy companies added 15 rigs looking for new oil in the week ending May 25, bringing the rig count to 859, its highest since 2015, in a strong indication that American crude production will continue to rise.