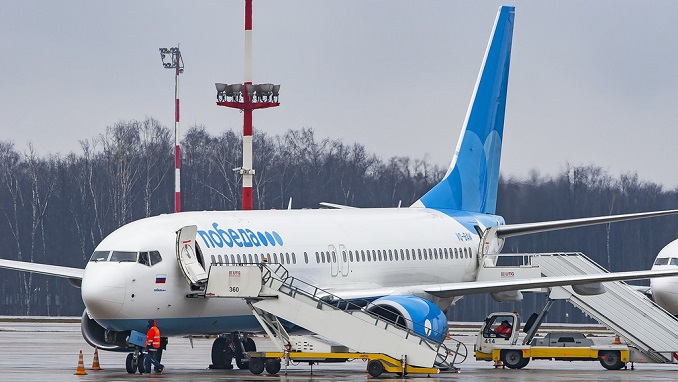 Russian low-cost air carrier Pobeda, part of state-run Aeroflot Group, is considering the prospect of a partial initial public offering (IPO) and may float up to 25 percent of its capital, Aeroflot's general director Vitaliy Saveliev has said, according to RBC.
"At a board meeting earlier this year we discussed Pobeda's IPO, but [for] only a small part of [the package]. Giving up control of the [entire] company is, in my view, counterproductive. We (the Group) have a target to serve 100 million passengers by 2023 [in a new strategy]. With Pobeda, we can achieve this, but without it [the target becomes] unrealistic," Saveliev said, commenting on the suggestion for the complete privatization of Pobeda offered by Russia's Federal Anti-Monopoly Service.
"Up to [only] 25 percent of Pobeda may be on the table, subject to corporate approval," he said, adding, "I cannot disclose the possible timeframe for the sale ahead of its time. This is a decision that is up to the board of directors, but we're working on it. Also, since the beginning of this year, we have been collaborating with some Russian banks on this subject."
Saveliev has not ruled out the sale of Pobeda to a strategic investor.
Pobeda, which is Russia's only budget carrier, flies single-class Boeing 737-800s and is currently 100 percent-owned by Aeroflot. The budget airline is continuing to demonstrate the highest traffic growth performance amongst Russia's top five airlines, with an impressive 51.4 percent year-on-year improvement in July of this year.