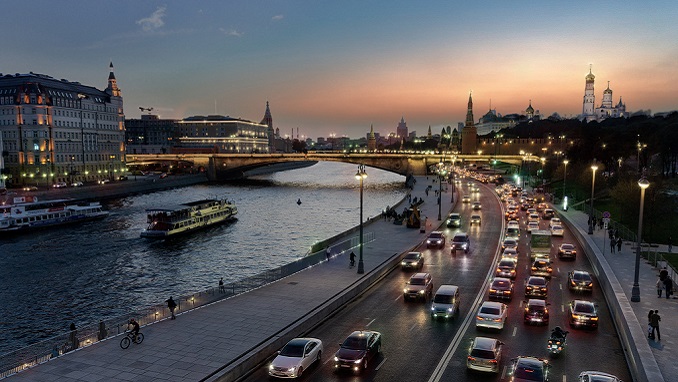 The coronavirus crisis could cause Russia the worst recession in decades with millions of workers set to lose their jobs, analysts have warned, according to the Moscow Times.
President Vladimir Putin extended an unprecedented shutdown of the Russian economy on Thursday, ordering non-essential businesses to stay closed until the end of April.
But despite the drastic measures, which came as Russia's number of coronavirus cases climbed to 3,548, the president refrained from offering any kind of economic stimulus package or support to businesses.
"Putin's address confirmed the worst fears … A month long lockdown makes recession and a full-year contraction for Russia unavoidable, the question now is how deep it will be," said Lilit Gevorgyan, principal economist for Europe and CIS at IHS Markit.
Analysts told the Moscow Times that the economic hit could be worse than any Russia has experienced since Putin came to power 20 years ago.
"Given such a long prolongation of the current off-work time and multi-year low oil prices, there is a mounting risk that Russia's GDP fall in 2020 could hit double-digit territory," said economist Vladimir Miklashevsky.
At a meeting with Putin yesterday, before the extension of the nationwide holiday, Audit Chamber chief Alexei Kudrin told the president that Russia's economy would fall by between 3 and 5% this year, even if it takes a moderate hit from the coronavirus.
Such a slump could be a disaster for businesses and millions of workers across the country —  especially without any signs of a large-scale stimulus package from the Kremlin.
"Millions of people will lose their jobs," said Igor Nikolayev of Grant Thornton. He estimates the official unemployment rate could hit 15% by the end of the year, up from its current level of 4.6%.
Fears that job losses will reach the millions were shared by other economists. Anton Tabakh, chief economist at Expert RA said between three and five million jobs across the country were at risk, Timur Nigmatullin of Otkritie Brokerage said an unemployment rate of between 10 and 15% was possible — equivalent to 7-10 million out of work — and Miklashevsky also said Russia would see seven-figure levels of job losses.