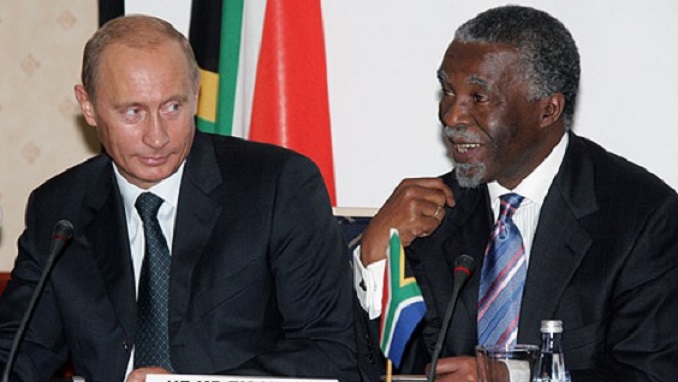 Business opportunities for Russian companies on the African continent will be promoted at the upcoming first edition of the Russia-Africa Trade and Investment Forum (RAfTIF), planned by organizers to be a platform that serves as a bridge between Russian and African businesses, Eurasia Review reports.
According to the forum's Managing Director Irina Awote, the event primarily seeks to deepen understanding of the business climate, accelerate investment and partnership possibilities in Africa.
"Whilst there has been, for a long time, interest from Russia to revive its old economic ties with Africa, Russia and Russian enterprises are in a much stronger position today to capitalize on this opportunity than a few decades ago. At the same time, not ignoring the fact that the continued economic sanctions imposed by the West have made Russia reinforce its strategic partnerships with other regions, and especially Africa where they have had good historical ties from the Soviet era. So, the Russia-Africa Trade & Investment Forum is quite timely in this respect," says Awote.
According to her, the Forum will provide Russian organisations with the opportunity to explore business investment opportunities in Africa focusing on key economic sectors such as infrastructure, energy, agribusiness, health, and transport & logistics. At the same time, the forum will provide African organisations with opportunity for strategic partnerships, finance and joint venture collaborations.
"We are very keen to see strong private sector participation at the event. We are working in close partnership with a number of business and trade organisations, such as the African Business Roundtable, East Africa Business Council, Africa Business Initiative – a Moscow based organisation specifically dedicated to developing Russia-Africa business relations, as well as with a number of Russia-Africa trade councils, just to mention a few," Awote added.
Analysts note that Moscow has worked hard over the last three years to strengthen its position in Africa, a pace that seems to have accelerated in recent months.
On Friday, Foreign Minister Sergei Lavrov disclosed that Russia will invest in a port in Eritrea during a meeting with his Eritrean counterpart Osman Saleh.