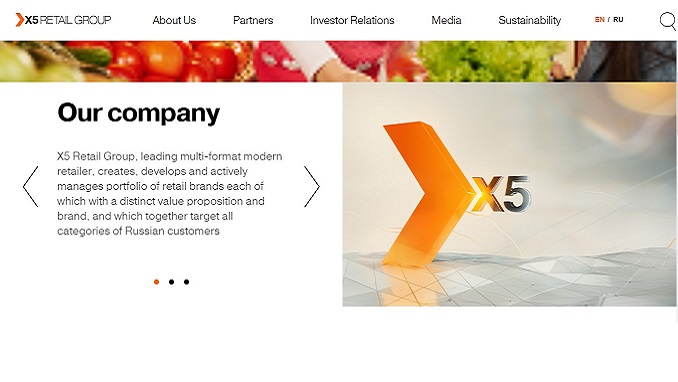 Russian retailer X5 Retail Group has announced a joint venture with Sovcombank to set up a parcel locker delivery concept for online orders, RIA news agency reports.
The service will be carried out through the Sovcombank-owned digital technology company TsTB (Digital Technologies of the Future).
Russia's Federal Antimonopoly Service (FAS) has approved X5's proposal to acquire a 50% stake in TsTB.
The director for strategic business development at X5 Retail Group, Igor Pletnev, said, "For X5, this partnership is an important step towards the development of an ancillary service offering for our customers."
"We are certain that this kind of delivery solution for online shopping will become increasingly popular, and therefore intend to support further active growth in this area of our business," added Pletnev.
Presently, TsTB has a network of 500 parcel lockers operating under the Halva brand in Moscow, St Petersburg, Nizhny Novgorod, Novosibirsk, Kazan, and other major Russian cities.
The deputy chairman of the management board at Sovcombank, Andrey Spivakov, said, "For Sovcombank, the main purpose of participating in this project is to enhance distribution capabilities in the online shopping segment and to encourage instalment-based online purchases in partner stores using the bank's Halva instalment card."
TsTB's lockers are currently installed in Pyaterochka and Perekrestok stores, and in Sovcombank offices. As a part of the joint venture, the partners are planning to increase the number of parcel lockers to 1,500 by the end of 2019.