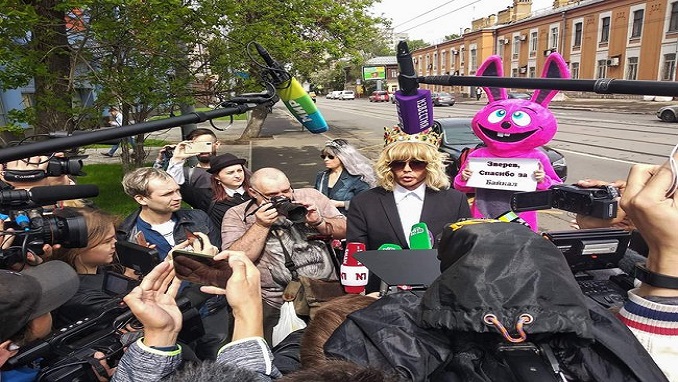 Moscow's Tverskoy District Court on Monday fined Russian celebrity and prominent hairstylist Sergey Zverev 15,000 rubles ($230) for an illegal protest against the construction of a drink water bottling plant at Lake Baikal in the Irkutsk Region, Novaya Gazeta reports.
In early March, Zverev stood by the Kremlin twice to protest the construction of a water bottling plant on Lake Baikal. The facility was to be built in the village of Kultuk, where Zverev grew up. Shortly after the stylist's picket, a court order brought the plant's construction to a halt.
According to Meduza, the decision was in due part to Baikal locals' objections to the fact that the factory would be Chinese-owned.
The court found Zverev guilty of violating an authorized order of organizing or holding meetings, rallies, protests, demonstration and pickets.
The prosecutor's office found serious violations of environmental legislation obstructing the construction. The plant's construction began in January 2019. The cumulative investment is about 1.5 billion rubles ($23 million).
Financial backing for the project comes from a company called "Baikal Lake" based in China's Daqing. The plant was initially welcomed by the Irkutsk authorities in 2017, when they gave the $21-million project priority status. The court case came after prosecutors contested the positive conclusions of an environmental impact report issued in 2016 by Russia's state environmental watchdog.