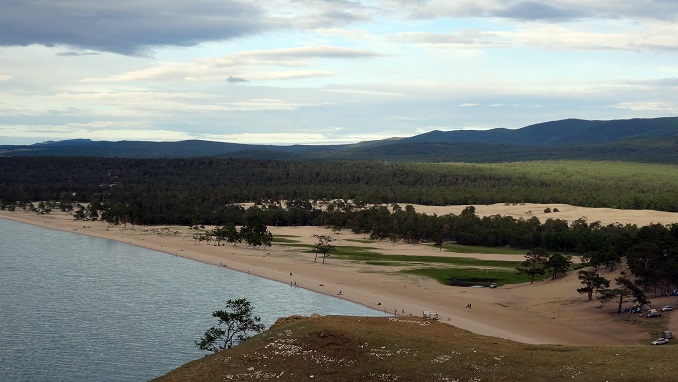 A Russian court has suspended the construction of a drinking water bottling plant at Lake Baikal in the Irkutsk Region until violations revealed during checks are remedied, Sibnet.ru reports.
The court has therefore granted a lawsuit filed by the West Baikal trans-regional environmental prosecutor's office against Akvasib, the company investing in the plant.
The prosecutor's office has found serious violations of environmental legislation obstructing the construction, the statement reads.
According to the coordinator of "Clean country," a project by the ruling United Russia party, the court has in particular confirmed concerns about failure to consider natural features of the planned construction site and absence of an overall assessment of the facility's environmental impact.
Earlier, Russia's Prime Minister Dmitry Medvedev said a thorough inspection of the water bottling plant construction site will be conducted.
Medvedev told Russian news agencies that he had received multiple complaints and that he would order officials to check if the plant on the shores of Lake Baikal in eastern Siberia complies with environmental standards. He added, however, that he was not ready to say yet "if the plant is bad or good."
The construction of the plant began in January, drawing criticism and protests from environmental activists, who oppose any construction activity in the UNESCO-listed natural heritage site. According to Akvasib, the cumulative investment is about 1.5 billion rubles ($23 million).
There are no major factories or industrial production near Baikal, which holds around 20 percent of the world's freshwater reserves. In an environmental scandal, a major paper mill there was shut down in 2013 following intense pressure from activists.