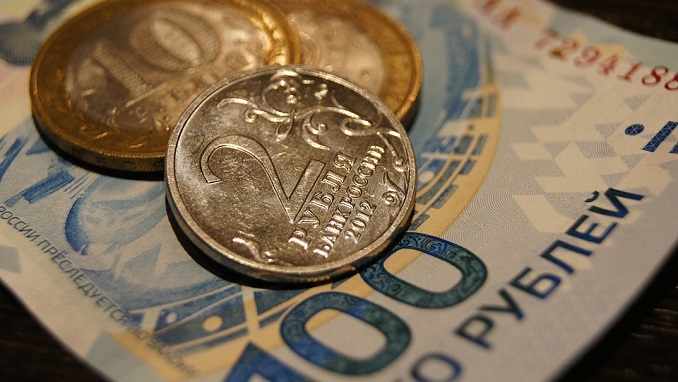 The dollar is growing, the euro, on the contrary, is depreciating on the Moscow Exchange on Wednesday evening; the ruble is falling against the dual-currency basket amid a more noticeable weakening against the dollar, the demand for which increased after the release of data on consumer inflation in the US, which turned out to be much higher than forecasted.
The US dollar exchange rate amounted to 74.46 rubles / $1 at 19:00, which is 35.25 kopecks higher than the level of the previous trading closing. The euro cost 89.91 rubles / EUR1, having fallen in price by 13.5 kopecks. The value of the dual-currency basket ($ 0.55 and EUR0.45) increased by 13.3 kopecks – up to 81.41 rubles.
According to the experts of Interfax-CEA, the ruble during the evening trading demonstrates multidirectional dynamics in the main pairs, depreciating against the dollar and growing against the euro, winning back the significant growth of the American currency on the global market. The demand for the dollar rose after the release of data on consumer inflation in the United States, which significantly exceeded forecasts. Investors fear that to contain inflation, the Federal Reserve System (FRS) may raise short-term interest rates earlier than planned.
Consumer prices (CPI) in the US jumped 4.2% in April compared to the same month last year, according to data from the country's Labor Department. Thus, inflation accelerated from 2.6% in March and reached its maximum rate in more than 12 years – since September 2008. Analysts predicted an average rise of 3.6%, Trading Economics reported.
The CPI index in April increased by 0.8% against the previous month – a record rise since June 2009. Experts had expected an increase of just 0.2%. In March, the indicator increased by 0.6%.