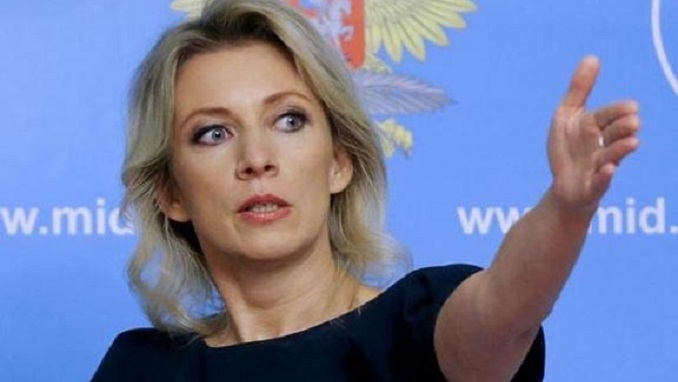 When comparing the Lithuanian president's remarks on protesters in Moscow and Lithuania, the Russian Foreign Ministry's official spokeswoman, Maria Zakharova, stated that Western governments generally set aside liberal language when dealing with protests on their own land.
According to the diplomat's Telegram channel, Lithuanian President Gitanas Nauseda tweeted on January 23, 2021, that his nation "strongly condemns violent arrests of innocent demonstrators" in Russia, calling the situation a "throwback to Stalin's period."
According to Zakharova, on August 10, 2021, Lithuanian police "used tear gas to disperse demonstrators near the Lithuanian parliament," and "injuries were recorded." In his address to the country on the crackdown, the Lithuanian leader said, "democracy is not anarchy, and the right to protest is not the freedom to commit violence."
"Why did our Western allies and their satellites suddenly lose all of their democratic hue and liberal veil when it came to dealing with a local issue and dispersing protesters on their own soil?" Zakharova posed a rhetorical question.
Protesters gathered outside the country's parliament on Tuesday to oppose coronavirus-related limitations for people who have not been vaccinated against the sickness.
Protesters barricaded all entrances and refused to allow legislators to leave the premises. Police fired tear gas to disperse them and announced an inquiry into the subsequent disturbance. Protesters reportedly hurled stones and water bottles at cops who attempted to force them away from the structure. There were injuries recorded.
In order to boost the country's vaccination program, the government intends to restrict non-vaccinated individuals from using public transportation, visiting healthcare institutions and some types of stores, and obtaining services that need human-to-human contact. At a meeting on Wednesday, the government is anticipated to adopt these measures.