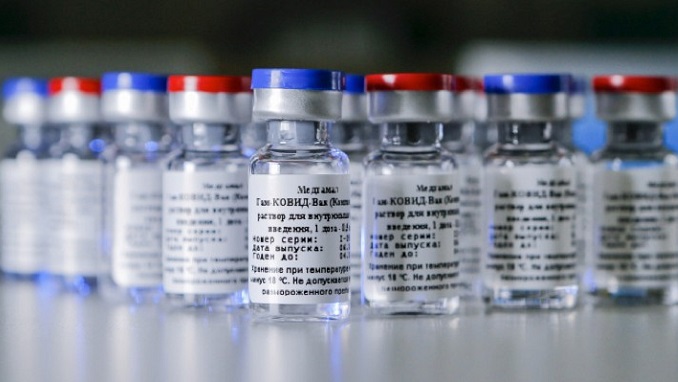 The European Union's medicines authority will not approve Russia's Sputnik V coronavirus vaccine until at least the first months of 2022, Reuters writes citing unidentified sources.
Russia has been keen to get international approval for Sputnik V, which Moscow claims is the world's first Covid-19 vaccine. The approval of Sputnik V by the EU and the World Health Organization (WHO) would enable the shot's producers to compete with western drug makers Pfizer and Moderna, as well as simplify foreign travel for Sputnik-vaccinated Russians.
The European Medicines Agency (EMA) "may well decide in the first quarter of next year" whether to approve Sputnik V, according to Reuters, citing an anonymous person familiar with the situation.
However, whether the Russian manufacturer delivers the still-missing data required for the EMA's continuing assessment by the end of November is dependent on the Russian manufacturer.
"A decision by the EMA before the end of the year is now completely unattainable," the person said.
According to Reuters, the EMA said in an email that Sputnik V is still under "rolling evaluation" until a formal "marketing authorization  application has been filed to the agency."
According to the news agency's source, the EMA has requested a "more comprehensive dossier" on the manufacturing of Sputnik V's active component and the bottling of the final product from the Russian producer.
"Once they get this information, they will be able to understand where to request inspections," the insider said.
The EMA's assessment has been delayed because Sputnik V's manufacturer, Gamaleya Institute, lacks expertise dealing with an international drug regulator and has changed manufacturing locations for EU-bound vaccine doses numerous times, according to two sources quoted by Reuters.
The Russian Direct Investment Fund (RDIF), which sells Sputnik V on a global scale, declined to comment on the report.
The WHO, which is also undertaking a separate assessment of Sputnik V, said earlier this month that the issues that had caused the vaccine's clearance process to be suspended had been addressed. According to the RDIF, a delegation of WHO inspectors will be visiting Russia "shortly."
The international approval of Sputnik V may be hampered by a lack of supplies, as all but one Russian area has required vaccinations for specific segments of the population in order to combat the country's worst wave of the epidemic.