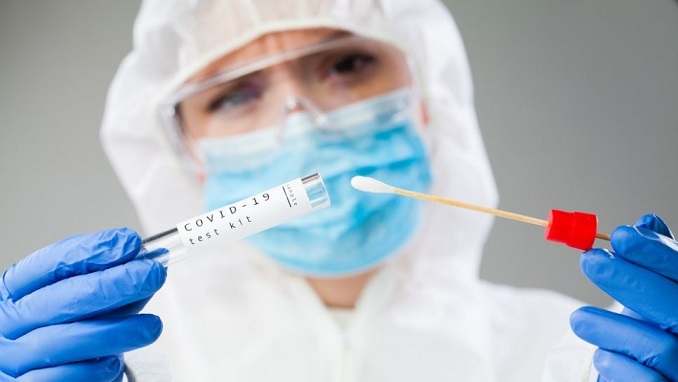 Russia has confirmed a total of 9,462 new coronavirus cases in the past 24 hours. According to official data released by Russia's anti-coronavirus center, as quoted by the TASS news agency, this is the highest number of cases registered since March 20.
The average growth rate is now standing at 0.19%, while the total number of people who were so far infected amounts to 4,922,901.
The Nenets Autonomous Region, the Jewish Autonomous Region, as well as Tuva have marked the slowest daily growth with rates of 0%, 0.02%, and 0.03% respectively.
St. Petersburg confirmed 739 new coronavirus cases, while Moscow and the region recorded 648 new coronavirus cases, followed by 127 cases in the region of Voronezh and 126 in Nizhny Novgorod.
At the moment, 270,151 people in Russia are still undergoing treatment.
Russia registered some 393 COVID-19 – related deaths in the past 24 hours, according to the anti-coronavirus crisis center data released on Friday. The total death toll has reached 115,116.
Statistics from the crisis center show that 2.34% of COVID-19 patients have died in Russia.
More precisely, 35 fatalities were recorded in the past 24 hours St. Petersburg, and 26 in the Rostov region. The Nizhny Novgorod and Samara regions registered 15 COVID-related deaths each and the Krasnodar and Sverdlovsk regions recorded 11 fatalities each.