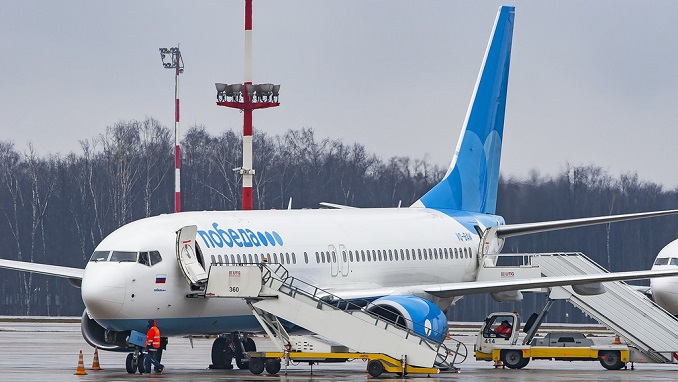 Russian low-cost airline Pobeda, a member of the Aeroflot Group, together with Sheremetyevo International Airport announced the launching of a full-scale flight program for the airline Sheremetyevo, the airport's press service reports.
Pobeda began operating flights from Sheremetyevo as part of the implementation of the Aeroflot Group's strategy, which involves optimizing the Group's route network and fleet, taking into account the highest demand for low-cost transportation.
Sheremetyevo's resources and infrastructure makes it possible to provide effective handling of the Pobeda's turnaround flights within less than half an hour. The handling operator of Sheremetyevo Airport LLC Sheremetyevo Handling, in cooperation with the divisions of the airport and other companies of the MASH Group, provides services to passengers. The technology of servicing aircraft and passengers provides for the accelerated or parallel execution of several operations, taking into account all safety measures. According to Mikhail Vasilenko, the General Director of JSC SIA, this is another step towards the development of Aeroflot Group.
"We are delighted to welcome one of the fastest-growing airlines in Europe. The arrival of the low-cost airline will ensure the expansion of the airport's route network and provide our passengers with new opportunities concerning the cost of air tickets," Vasilenko noted.
According to the Pobeda CEO, Andrey Kalmykov, launching flights from Sheremetyevo makes Pobeda more approachable and accessible for those that want to use its services.
"Already on the first flights, we see over 90% loading typical for Pobeda" Kalmykov pointed out.