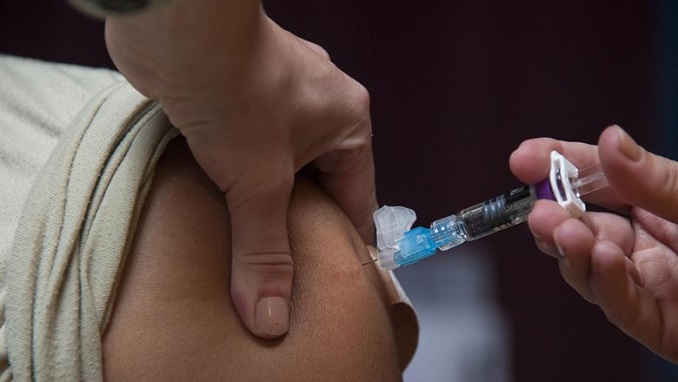 Last week, the developers of the world's first vaccine against coronavirus announced that the price of Sputnik V would be much lower than that of vaccines developed by U.S. pharmaceutical companies Pfizer and Moderna.
Russia plans to start mass vaccination against COVID-19 in 2021 and it will be voluntary, Deputy Prime Minister Tatyana Golikova said on Tuesday, as cited by Sputnik.
"Mass immunization is planned for 2021. I would like to stress once again that vaccination is voluntary under the legislation of the Russian Federation," Golikova told the coordination council of human rights commissioners.
Speaking further, the senior official stated that over 117,000 doses of Russia's coronavirus vaccine Sputnik V have already been released into the market, and there are plans to produce over 2 million doses by the end of the year.
"Since the moment of Sputnik V's state registration, over 117,000 doses of the vaccine have been released into civil circulation. Producers plan to produce over 2 million doses by year's end. Currently, immunization of high-risk groups, doctors and teachers is prioritised," Golikova said.
In August, Russia became the first country to register a COVID-19 vaccine, named Sputnik V. The vaccine, which is based on a human adenoviral vector platform, was developed by the Gamaleya Research Institute of Epidemiology and Microbiology and is currently completing phase 3 clinical trials.
Sputnik V is 92 percent effective, based on data from the first 16,000 volunteers who have received both shots of the two-dose vaccine.
Samples of Sputnik V have already been delivered to India, Hungary, Armenia, Belarus, and other countries for ongoing trials. Russian President Vladimir Putin said earlier this month that dozens of other countries have also expressed a wish to buy Russia's COVID vaccines, including EpiVacCorona that was registered in October.