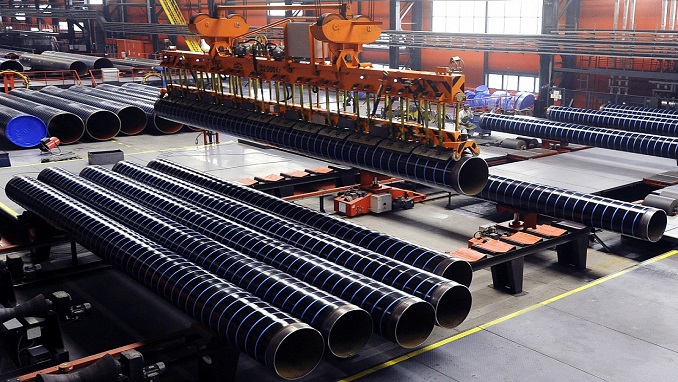 The fifth largest steel pipe producer in the world in terms of volume, Russia's ChelPipe, is growing steadily and is considering an initial public offering (IPO), the company's chief financial officer (CFO) Valery Borisov told bneIntelliNews in an interview.
"Our market share in Russia was 49% in 2019 in seamless industrial pipes and for seamless oil & gas pipes we were number two in Russia after TMK with a 18% market share. In large diameter pipes we are number one and shipped more than 900,000 tons in 2019. We have a very strong position on the market," he says.
The company is majority owned by two Russian businessmen Andrey Komarov and Pavel Fedorov who together control 97.3% of the shares. There is also a small "technical" float listed on the Moscow Exchange of 2.7% that is legacy of the company's privatization in the 90s.
"We started paying dividends in 2017 to the shareholders at 25-30% of net profits, but most of this money comes back to the balance sheet," says Borisov.
ChelPipe has an international credit rating of BB- from Fitch and Ba3 from Moody's, both with stable outlook. The company earned about $3billion in revenue in 2019 with an EBITDA of $500million and has an EBITDA margin of 16.6%. The net debt to adjusted EBITDA ratio is a modest x2.1.
Now the company is thinking about going public, not just because the major shareholders want to take some cash off the table, but also Borisov says the market is becoming more competitive and being public will help keep the company competitive.
"An IPO is one of the options we are considering. We have already issued debt and now we think we are ready for equity. But it is not just to raise capital but also about how you manage a company," says Borisov.
ChelPipe's board recently put in place a new strategy for 2020 to 2024 where it set ambitious targets and hopes to boost profits and revenue in the period.
"The biggest changes will be to how we manage the company. We want to shift to a client-centric philosophy and focus on developing high-potential segments with moderate levels of competition and on increasing the share of niche products with high added value," says Borisov.