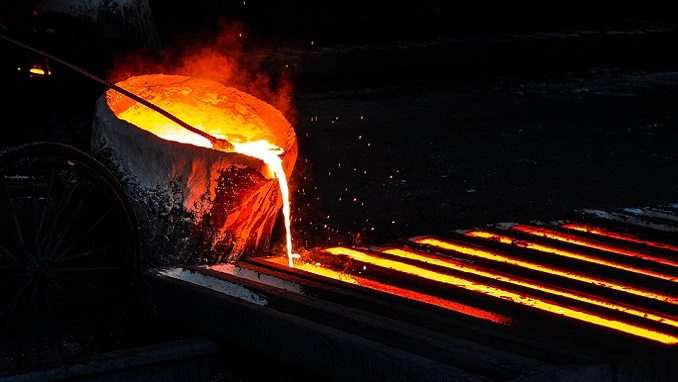 A group of Russian scientists from the National University of Science and Technology (MISiS) have created the world's first metallurgical furnace for recycling man-made waste, and successfully tested it, Caoinform.ru reported.
The metallurgical furnace in Russia is capable of man-made waste recycling including iron-containing industrial waste as well as solids. The furnace has been designed and built by the NUST MISIS group and their industrial partner Vtoraluminprodukt.
According to research, over 130 billion tons of waste is accumulated in Russia, equivalent to 800 tons per person. Additionally, there are more than 5 million tons of iron-containing industrial waste annually. This man-made waste is stored at landfills and is not being recycled because the task is technologically or economically impossible and environmentally dangerous.
"The advantage of this technology is that it is non-waste and allows for simple, reliable and environmentally friendly purifying of the exhaust gases. And it also allows to combine the processing of metallurgical waste, coal preparation factories and municipal waste of enterprises or settlements that are heated with coal. So, it is a sort of a universal technology," said Nikolay Shenchenko, a member of the Expert Mining Committee of the State Duma of the Russian Federation for industry and innovation.
"At the request of the customer, the slag composition can be selected for further processing into slag stone products, thermal insulation slag, serve as the basis for the production of cement clinker, etc. Due to the unique design of the unit, energy costs can be brought to 500 kg of coal and 500 nm[3] of oxygen per 1 ton of cast iron. As a result, we recycle industry waste, get cast iron, commercial slag and non-ferrous metal concentrate. There is no waste in our technology," one of the designers of the furnace, Gennadiy Podgorodetskiy, was quoted as saying.
The pilot sample is also designed to test the technology of waste-free gasification of numerous carbon-containing waste, including solid domestic waste, the scientist added.