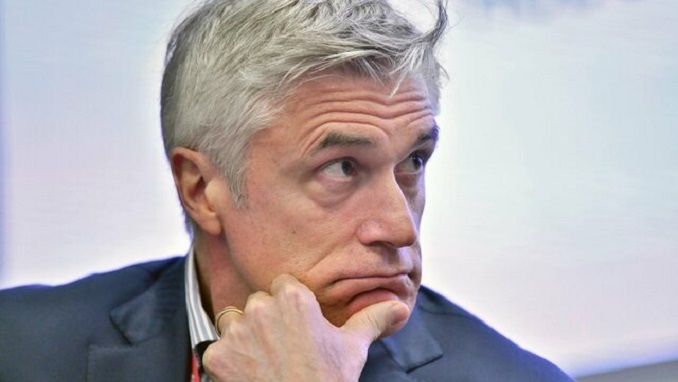 The Russian Investigative Committee has asked a court in Moscow to release detained American investor Michael Calvey from custody and place him under house arrest, a spokeswoman for the Basmanny Court has said, according to RFE/RL.
"The court will review the appeal on April 11," said the spokeswoman, Yunona Tsareva.
Calvey, a long-time investor in Russia and founder of equity fund Baring Vostok, was arrested in February on embezzlement charges, along with several associates. They deny the charges. The case has rattled some foreign investors and politicians in Russia who are worried about the business climate.
A number of well-known Russian businessmen stood in Calvey's defense and said his treatment at the hands of the authorities looked too harsh and called for him to be released from a pre-trial detention facility on bail.
The CEO of state-owned bank VTB, Andrei Kostin, said Calvey's arrest is an "excessive measure," and the case itself "raises questions and negatively affects the Russian market."
"The circumstances of the Calvey case are not completely clear to business and that's why it's causing concern," Kostin said.
Boris Titov, Russia's presidential commissioner for entrepreneurs' rights, said that he and other business associations were working to try to get Calvey freed on bail.
"An entrepreneur should not be behind bars when his business is operational. They (Baring Vostok) have investments in more than 40 companies. We can radically change the way that the business climate in Russia is seen if he's let out on bail," the business ombudsman said in March.