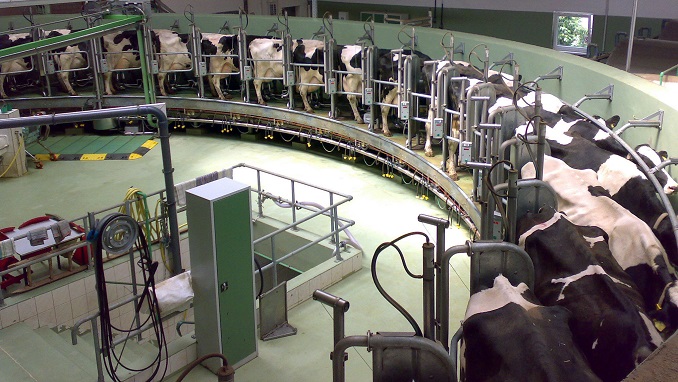 Ekosem-Agrar AG, the German holding company of Russian milk producer EkoNiva Group, increased its raw milk output to more than 2,000 tons per day for the first time last week, the company said in a press release.
This means the dairy giant has doubled its milk output per day over the past 15 months and now ranks among the world's eight largest raw milk producers, it said in a statement.
The increase was achieved through the expansion of the dairy cow herd from just under 45,000 animals at the end of 2017 to almost 75,000 dairy cows as of the end of March 2019, Ekosem-Agrar said, adding that the company recorded operational growth in all areas in the financial year 2018.
The Group controlled about 504,000 hectares of agricultural land at year end, up 57% on the previous year. The total dairy herd grew by 42% in the course of the year to more than 133,000 animals at the end of 2018, up from 93,500. Total raw milk output in the financial year 2018 amounted to 484,000 tons, up 62% on 2017.
Supported by government subsidies, Ekosem-Agrar said it will continue to expand its herd and its milk production. In 2018, the group began construction of 14 dairy cow facilities with capacity for more than 45,000 dairy cows, with some of these facilities already in operation.
"The company plans to use the resulting capacity to expand its dairy cow herd to over 100,000 animals and to increase the daily output to roughly 3,000 tons of raw milk. "We are also working to expand our milk processing capacity to reduce exposure to the volatile raw milk market and to extend our value chain," the press release said.