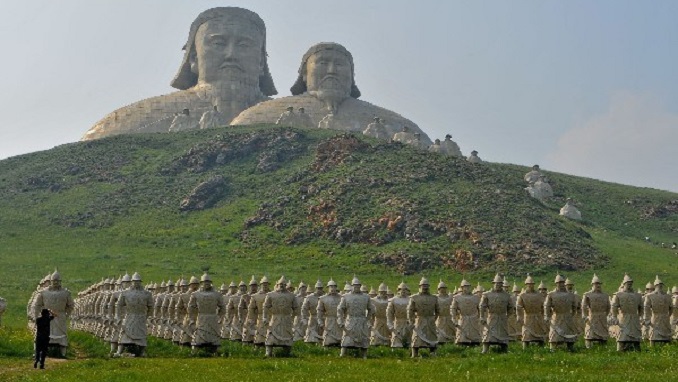 Trilateral exchanges in the tourism sector were discussed at a ministerial meeting of representatives by Mongolia, China, and Russia on Monday, Xinhua reports.
A 17-member Russian delegation as well as over 150 Mongolian representatives, and a 61-member Chinese delegation participated in the meeting.
The discussions centered on ways to develop cross-border tourism, increasing the number of tourists, joint development of tourism products, improving the quality of services for tourists and simplifying visa policies to facilitate tourism, Mongolia's Ministry of Environment and Tourism said in a statement on Monday.
The three sides agreed to exchange relevant statistical data on the tourism industry and share their experiences on how to attract tourists. In addition, they agreed to study the issue of establishing tourist information centers in major cities and promote the development of the Silk Road tourism brand.
Initiated by China, the first ministerial meeting was held in China's Inner Mongolia Autonomous Region in 2016, and the second in Russia's Buryatia last year.
According to official data released by the Mongolian Environment and Tourism Ministry, a total of 144,000 Chinese tourists visited Mongolia in 2017, up 8 percent from the previous year. The number of tourists from Mongolia to China reached 345,000 in 2017.
Russian official data shows that last year, nearly one million Chinese tourists visited the country, which offers visa-free travels for Chinese citizens. This represents a 23% increase from 2016.
Visa-free travel to Russia is available to any Chinese tourist traveling in a group of five or more through a licensed tour operator. Though this system has been in place for several years, it is starting to pay off for the host country, particularly when it comes to shopping.
Mongolia has been striving to develop its tourism sector in a bid to diversify its mining-dependent economy. The landlocked country has declared 2018 "a year of tourism. It has set a goal of hosting 1 million foreign tourists and earning $1 billion in 2020.