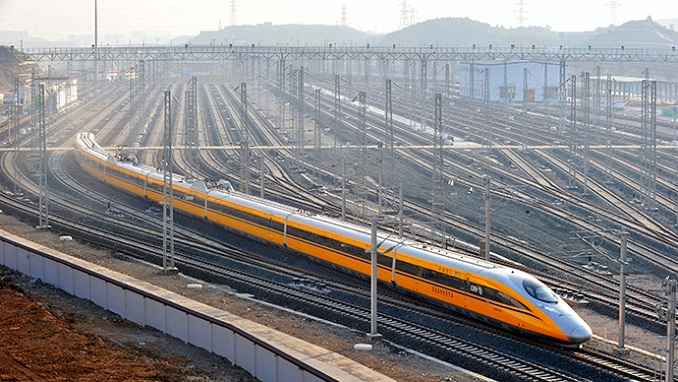 Serbia's railway infrastructure company and Russia's RZD International will sign a contract worth €230 million ($262 million) for three railway upgrade projects, Serbian news outlet B92 reported.
The deal will be signed during the visit of President Vladimir Putin to Belgrade, the Serbian government said in a statement on Tuesday.
RZD International, a subsidiary of the Russian state-owned railway's operator, is already working on several projects in Serbia.
The new deal is expected to concern the design and implementation of three projects – the electrification of the Stara Pazova – Novi Sad railway section, construction of a modern dispatch centre, as well as continuing with the overhaul of the section from Valjevo to Uzice, part of the railway line linking Belgrade to the Montenegrin port of Bar.
In October, Serbia announced it was in talks for a $500 million loan from Russia that will be used to fund railway projects, including continuing the overhaul of the Belgrade-Bar railway line and completing the reconstruction works on the Stara Pazova-Novi Sad line, among other projects.
Ahead of his visit to Serbia, Russian President Vladimir Putin said that "unlike our Western partners, we do not try to pose an artificial dilemma for Belgrade and make Serbia choose whether to be with Russia or with the European Union."
In an interview for Serbian newspapers Politika and Vecernje Novosti, the Russian leader – who is due to arrive in Belgrade on Thursday – also said that while Russia has many friends in the Balkans – "our strategic partner Serbia occupies a special place."