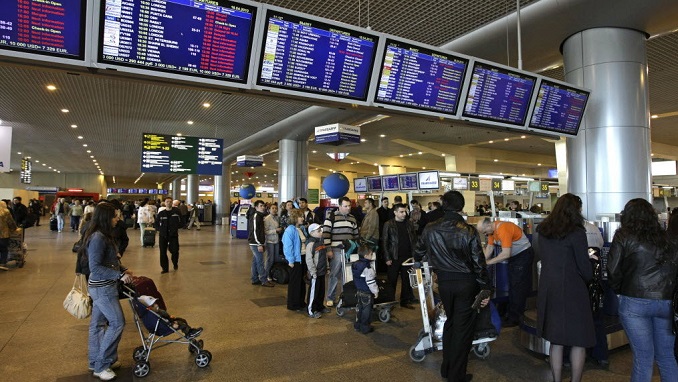 The Russian government will start building new airport terminals in 27 of the country's regions in 2019, First Deputy Prime Minister Anton Siluanov said during Russian President Vladimir Putin's meeting with the government, RNS reports.
"New terminals and runways at the airports of Novosibirsk, Perm, Chelyabinsk, Khabarovsk, Blagoveshchensk, and other regions – only 27 regions, where construction of new terminals will be started," he said, listing the projects planned for 2019.
According to Siluanov, new port infrastructure will also be built this year in order to increase the volume of agricultural exports.
The First Deputy Prime Minister noted that in total, 440 billion rubles ($6.6 billion) will be allocated for the development of the transport, digital, energy and environmental infrastructure in 2019.
According to business intelligence company ForwardKeys, regional airports across Europe are taking off in popularity. The travel intelligence company predicts future travel patterns by analyzing 17 million booking transactions a day.
The World Travel & Tourism Council (WTTC) supports these findings, confirming that the direct economic contribution of European regional travel was up 3.8% in 2017. Impressive when you factor in that the overall GDP growth of the EU was only up 2.3%.
While major events, such as the 2018 FIFA World Cup in Russia, account for some of the boosts, other long-term factors credited with this growth include the growing popularity of air travel, increasing pressure on major airports and the success of low-fare airlines.
ForwardKeys also highlights that in the face of ever-increasing demand intra-European international seat capacity is growing fast. In 2018, intra-European seat capacity is up 6.0% on last year. The growth has been strongest in Central/ Eastern Europe, where it's up 12.7%. In Southern Europe, it is up 8.8%, in Western Europe, while in Western Europe it is up 5.4% and in Northern Europe, it is up by 3.0%.