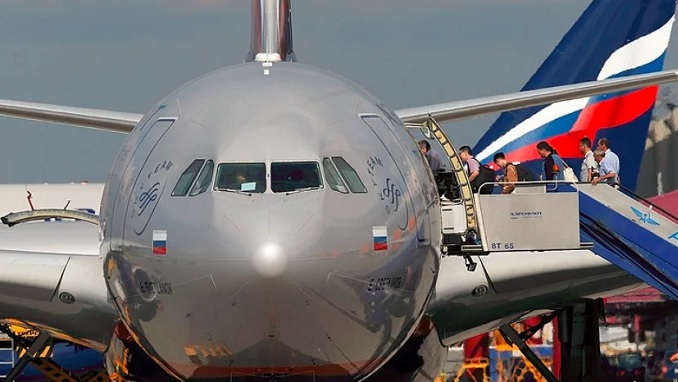 Despite the on-going consolidation of the Russian commercial air transport business, it remains dogged by a rigorous, often aggressive competitive marketplace. Those airlines still on the playing field are constantly searching for efficient ways to stand up to state-owned Aeroflot Group, and the solutions they are coming up with are surprisingly diverse, Russian Aviation Insider writes.
Whilst the revolution in global commercial aviation is being driven by a combination of the systematic transfer to the digital economy, the design of new-generation more efficient aircraft, and advances in service technologies, in general, even though Russia's industry is heading roughly in the same direction, a number of country-specific factors are clearly in need of a more radical re-design of existing business models.
Although the on-going market consolidation processes appear to be approaching their finale, on reflection it remains clear that, immediately after the demise of the Soviet air transport system dominated by state monopolist Aeroflot, more than 300 airlines took off across the country. But this number has been steadily decreasing since the early 2000s, with carriers driven out of business both by market factors and by the deliberate policies of the state regulators.
The market thus grew artificially thicker and more concentrated. For comparison, a decade and a half ago, in 2004, 99 per cent of the market was shared between 85 airlines. But now there are 35. The top-five airlines were then accountable for about 49 per cent of the total market, versus 67 per cent today. The market share of the 15 largest airlines increased less noticeably, from 70 per cent to more than 73 per cent, respectively.
Aeroflot, Russia's national carrier and largest airline, served some 6.6 million passengers in 2004, roughly 20 per cent of the combined Russian airlines' traffic at the time. Now the share of Aeroflot Group which, apart from the title carrier, includes Rossiya Airlines, LCC Pobeda Airlines and Aurora Airlines, is nearing 50 per cent. The continuing condensation of passenger flows, particularly by members of the Aeroflot Group, poses fundamental risks for preserving an equal playing field.
This situation is further aggravated by the fact that, in the autumn of 2018, when Aeroflot's market share exceeded 54 per cent, an extraordinary general meeting of the shareholders resulted in a new board of directors made up entirely of state officials, without a single independent director. This scenario points to the risk that Aeroflot's future business activities could be directed not so much by market forces, but by political rationale.
The privately run S7 Airlines Group, which currently consists of Sibir Airlines and Globus Airlines (are to be merged by the end of this year) both operating under the S7 Airlines brand, was accountable for 14 per cent market share in 2018, having carried a record number of 15.96 million passengers. The growth rate compared to 2017 was 12 per cent, which was 1.5 percentage points higher than the industry average. Sibir is the leader in the tandem and generated 73 per cent of the group's total traffic. In 2018, S7 Airlines reclaimed its status of Russia's second largest carrier after being previously surpassed by Rossiya Airlines in 2017 (which is now back to third place in the ranking).
S7 attributes its operational performance improvements primarily to a fleet renewal programme and to network development measures. The airline took delivery of two Airbus A321neos, five Airbus A320neos and two Boeing 737MAXs, and completed the stocking of its regional fleet of Embraer E170s, whilst also making intense efforts to further develop its route network from three base airports at Moscow's Domodedovo, St Petersburg's Pulkovo and Novosibirsk's Tolmachevo, a strategy which resulted in the launch of more than 30 new routes during 2018.
The full article can be read on Russian Aviation Insider