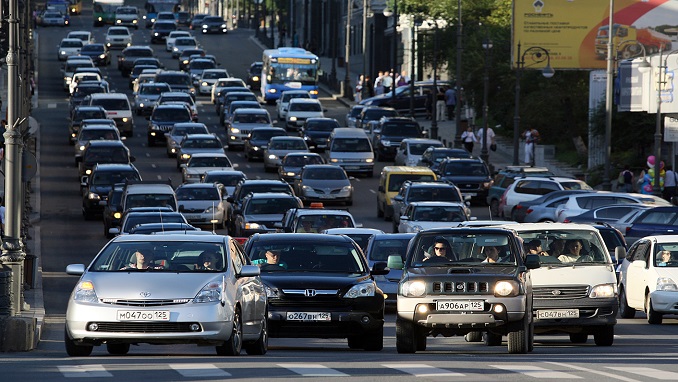 Amid a global car sales plunge that analysts say is on par with the big downturn of 2008, Russian sales have edged up, Nezavisimaya Gazeta writes citing data provided by Bloomberg.
Trade wars are not the only reason for the global trend, the newspaper writes. Consumers may be acting more cautiously because of the growing supply of electric cars and the rising car sharing market, which is growing in popularity. People in big cities prefer to rent a car for a brief period of time instead of buying their own, the report says, adding that Russia seems to have a reverse trend.
Last year, car sales in the country grew over 12%. However, the growth was far more modest from January to April 2019 – a mere 1%.
"Regarding the Russian automotive market, sales reduction is affected by a decline in the population's purchasing power rather than a slowdown in sales in the global market," Denis Petrunin, Director General of auto dealership AvtoSpetsTsentr, told the paper.
"The segment of mass low-cost companies, specifically, car sharing and taxis, increases the mobility of the population and makes trips more accessible and cheaper, which is certainly a benefit for society. Of course, they change the automotive businesses, but they do not affect the overall number of sales in the global market," he stressed.
For his part, Dmitry Baranov, leading expert at Finam Management, recalled that the current sales stagnation was by no means unique. "This is not the first sales slowdown in the history of the global automotive industry. That has happened before, and the current one is not new and unexpected for manufacturers," he explained.