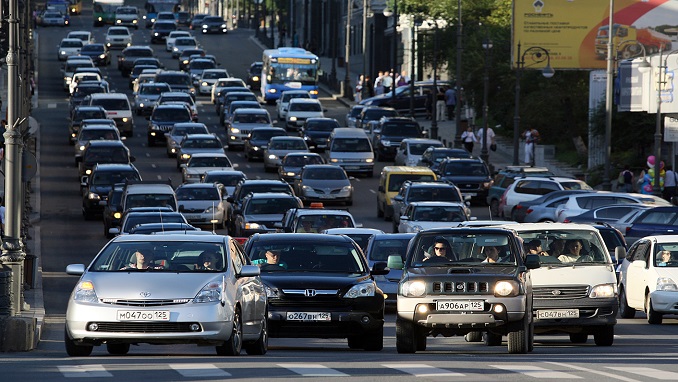 A 5.2% decline in sales of new passenger cars and light commercial vehicles (LCVs) was recorded in Russia in October 2019, according to the report by the Association of European Businesses (AEB) Automobile Manufacturers Committee overseeing the industry, Izvestia reports.
The Russian car market has been struggling to recover this year, showing some growth in March after several months of decline, but the recovery has stalled and sales have failed to gather any momentum.
"Total market sales in October underachieved last year's result by 5.2%, firmly keeping the market on the path of a slow but continuous erosion of the much-needed volume gains secured in the years 2017-2018," the head of the AEB Joerg Schreiber commented.
In January-October overall the market declined by 2.4% to 1.5mn vehicles sold.
"This is not the direction the industry wants or needs, of course, but it is hard to see at the moment where a change to the better should be coming from any time soon," Schreiber added.
While among the top ten bestselling models so far, all models are locally produced, same as in the previous months, the bestselling model AvtoVaz's Lada, took a hit with 6% sales decline in October. Another top seller, Korea's Kia saw the sales decline by 4%, while Nissan posted the steepest decline of 60%.
VTB Capital analysts have slashed the car market growth forecast from previous 6-7% to 0.3% for 2019. Previously in July AEB already warned that the "market growth in the full year of 2019 is not a realistic scenario anymore."
In June market participants and unions surveyed by Reuters said they expect declining consumer confidence and incomes to drive Russian passenger and LCV sales into a 3-10% decline in 2019.
Moreover, recent reports also claimed that Russian car market could be shrinking faster than the industry data suggests, with a real decline in car sales at 18% in May 2019 if accounted only for actual sales by the car dealers.