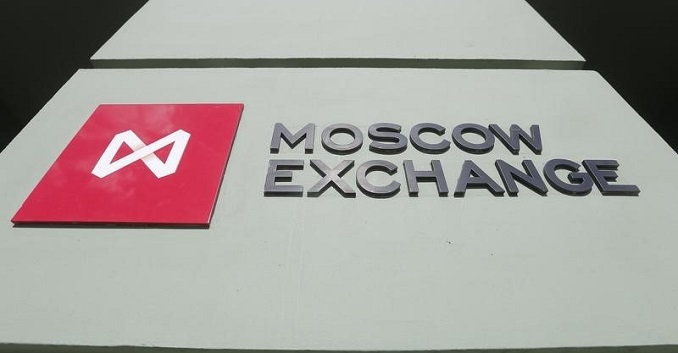 The dollar-denominated Russia Trading System (RTS) index at the Moscow Exchange hit 1,471 on Thursday, its highest level in six years, while the ruble-denominated Moscow Exchange Index (MOEX) crossed above 3,000 for the first time ever, bneIntellinews reported.
Russia's stock markets are not booming, but a savvy investor who invested at the start of the year would have already made a handsome 38% return from the RTS YTD and 26% from MOEX, making Russian equities some of the best performing in the world, the report says.
The outperformance of Russian stocks has not been lost on institutional investors who have the second biggest overweight position in Russian stocks amongst the emerging markets (EM) equities in the benchmark MSCI EM index, after only China.
This week's performance pushes the market a little higher into territory it has not explored since the annexation of the Crimea in 2014, which triggered a big sell-off that left the RTS index range bound ever since, bouncing between 900 and 1,300, depending on the vagaries of geopolitics and oil prices.
However, the RTS – the preferred platform for most international investors – has pushed through the psychologically important 1,400 mark several times this year and this week climbed higher towards 1,500.
While the MOEX index broke through 3,000 for the first time, comparisons with the historical levels of the ruble-denominated indicator are distorted by several devaluations, which push the index number higher. As the RTS is dollar denominated today's values can more easily be compared with the historical values. The RTS set an all high of 2487.92 on May 19, 2008, just before the outbreak of the global financial crisis that year.
The indices are being pushed up by a number of factors. Most important is the fading fear that the United States will impose new and harsher sanctions on Russia. Then more traditional factors are driving prices north, such as the fact that Russian firms continue to pay twice what the rest of the emerging markets do as dividends; the MSCI Russia average dividend yield is 6.5-7%, which is double the average yield of the broader MSCI EM index.