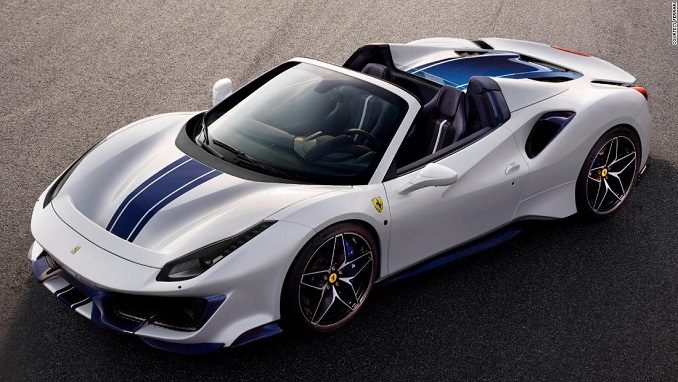 Ferrari sales in Russia grew by 8% in the first nine months of this year, Kommersant reported citing data from Avtostat agency.
In January-September, 26 cars of the brand were sold on the Russian market versus 24 units in the first nine months of 2018. The most popular model in Russia is the Ferrari Portofino, which started selling in the country last year at a price of around $236,000. 10 units of the model were sold in Russia this year, Avtostat says.
The top three sales leaders also included the Ferrari 812 Superfast (8 units) and Ferrari 488 (6). Two Ferrrari GTC4Lusso were also sold.
In September, Autostat reported that the total volume of the Russian luxury car market decreased by 10.7% compared to January-September 2018 – to 952 units.
A total of 867 Luxury cars were sold, with the leader being Mercedes-Maybach (310 units), which accounts for 36% of the total luxury car market. At the same time, Mercedes-Maybach, Aston Martin and Maserati showed a decrease in sales, while sales for Bentley, Rolls-Royce, Lamborghini and Ferrari grew, Autostat says.
According to the Association of European Businesses (AEB), the total market for new cars in Russia from January to August 2019 amounted to 1.1 million units, which is 2.3% less compared to the same period last year.
General car sales in Russia have been in a decline, affected by increasing taxation, rising tariffs and shrinking state.
Sales had begun to gradually recover from a slide that began in 2012 and reached a record low of 1.45 million in 2016. Between 2017 and 2018 those sales crept up to 1.8 million but the market is unlikely to even match that figure this year. In 2013, Russia's Industry and Trade Ministry forecast that sales on the domestic market could reach 4 million in 2020, which now seems a long way off, according to Automotive Logistics.