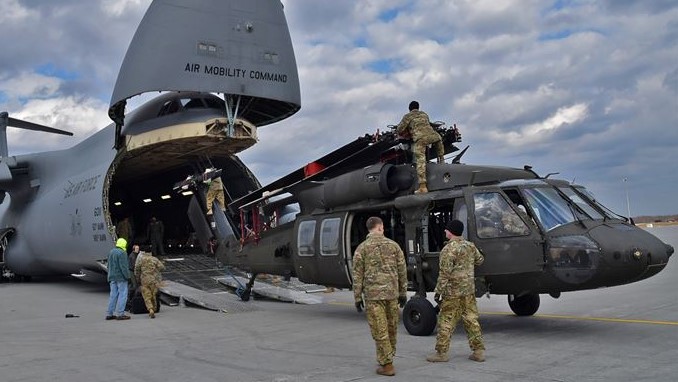 Finland has not yet confirmed a major missile purchase from the U.S., which the Pentagon announced, the country's Ministry of Defense said.
The ministry told Izvestya that Helsinki had not yet made a final decision on the supplier. The U.S. approved the $735 million in sales of Harpoon anti-ship and ESSM air defense missiles at the beginning of this month.
However, the Finnish defense ministry said the deal is not likely to be concluded before the end of the year, adding that the arms transaction is not directed against any countries, including Russia. Experts interviewed by Izvestya said that Washington's statements stem from the desire to expand NATO's presence in Europe.
The Director of Communications at the Finnish Defense Ministry Max Arhippainen told Izvestia that Finland plans to acquire surface-to-surface missile (SSM) in the future and the United States made it clear that the sale of their weapons is possible.
According to the Ministry, Helsinki's position on Russia is enshrined in the government's report on foreign policy and security issues, which was published in 2016. Finland has repeatedly stated that there is no direct threat to it from Russia.
First Deputy Chairman of the Russian Federation Council on Foreign Affairs Vladimir Dzhabarov told the newspaper that the attempts to supply Finland with heavy weapons is part of a gradual process of involving the Scandinavian country in NATO.
"Of course, we are not very pleased with this. However, we will not react in any way, since Finland is a sovereign state. It should be remembered that due to the neutral status of Finland, Moscow and Helsinki have continuously had good relations since the 1990s. This reflected positively, for example, in our trade turnover. Over the past decade, however, external pressure has been exerted on Finland to join NATO. Washington's statement on its readiness to sell arms to Helsinki is a vivid example," he told the newspaper.