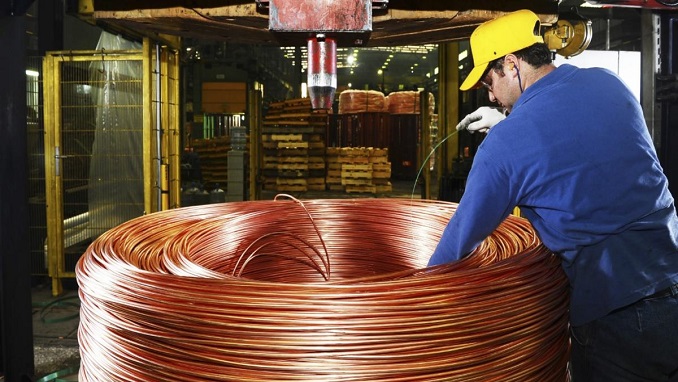 The Kristall Non-Ferrous Metallurgy factory, located in the Russian region of North Ossetia, will be restored by holding company S7 Group, Alania TV reported.
The factory, dating back to Soviet times, used to be the only producer of vacuum cooper in the country.
The local Minister of Industry and Transport Khaidarbek Butov met last week with representatives from S7 Group. The two parties discussed the possibility of raising the company's funds for the modernization and resumption of the activities of the Kristall plant.
"We are making efforts to restore or modernize existing unique production facilities and to preserve the human resources potential of working specialties. Therefore, having got acquainted with the positive experience shown by the S7 Group's company for the restoration of production in Penza, I decided to invite specialists to assess the possibilities of investing in the Kristall plant," the minister said. 
The operation of the non-ferrous metallurgy facility started in 1967. All the machinery has been retained since the suspension of operations in 2012. Moreover, the specialists employed at the works remained in the country, so officials say it will not be difficult to resume operation.