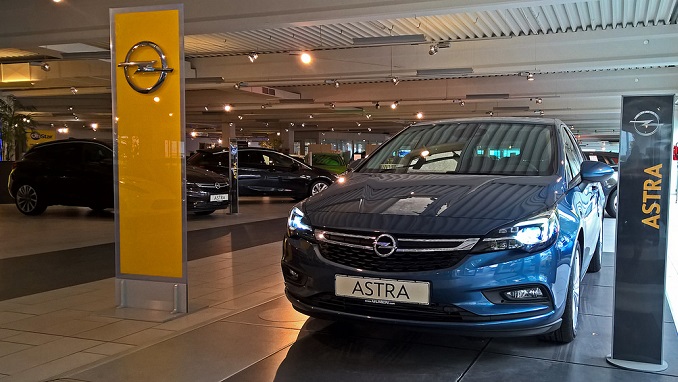 German carmaker Opel will restart its local production in Russia after a four-year absence by making three models available at Russian dealerships in the fourth quarter of 2019, the company said in a statement.
Opel's owner, French group PSA owns a plant in the western Russian city of Kaluga, where two of the models, the Zafira Life minivan and the Vivaro transporter, will be manufactured, the company said.
The move by car giant PSA—which also sells cars under the Peugeot and Citroen brands—will step up competition with French rival Renault, which owns Russia's iconic Lada brand.
Opel's previous owner, U.S. behemoth General Motors (GM), withdrew the German carmaker from the Russian market in 2015 and closed its Saint Petersburg factory in the face of plummeting sales as the country grappled with an economic crisis and a plunging ruble.
The Russian comeback, announced last month, is part of PSA's push to diversify its revenues beyond Europe at a time when U.S. sanctions have torpedoed ambitions in Iran and the Chinese auto market has slowed considerably. The initial ambitions are modest, with the firm expecting to achieve sales in Russia in the "five-digit" range by 2022, an Opel spokesman told AFP, recalling that Opel sales peaked at around 80,000 cars a year in 2012 and 2013.
PSA bought troubled Opel from GM in 2017 and immediately embarked on a major overhaul that helped the German brand book its first profit in 2018 after years of losses.