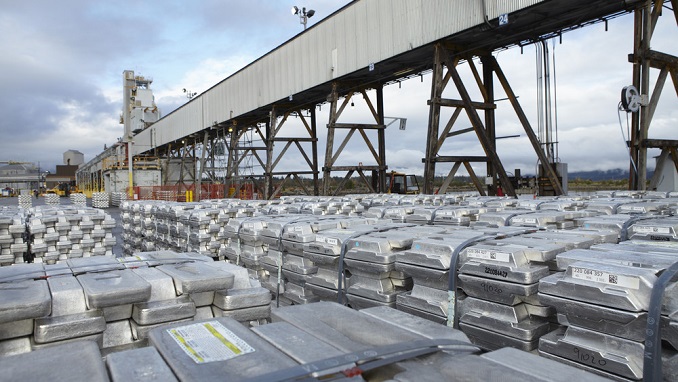 Russia's aluminum giant Rusal has dramatically reduced exports a month after Washington had slapped sanctions on the company and its major shareholders, Kommersant reports.
Rusal's aluminum shipments abroad fell 70% by March, the newspaper wrote citing data provided by Russian Railways. Yet, by contrast, there has been a notable – up to one-quarter – increase in aluminum shipments inside Russia.
Rusal's problems were caused by U.S. sanctions against the producer itself and its key shareholders, Kremlin-linked billionaires Oleg Deripaska and Viktor Vekselberg, who have been blacklisted by Washington.
It is unclear so far where Rusal's aluminum is transported because domestic consumption has traditionally lagged behind exports.
Maxim Khudalov, an analyst at Moscow-based rating agency AKRA, believes that the growing volumes in warehouses close to Rusal's plants have spurred the growth of shipments within Russia. According to the expert, this aluminum will be purchased by small traders, which do not fear sanctions and will try to use various export schemes.
Russian consumers could likewise increase purchase volumes, but it is not the right time for that now, since aluminum prices have risen, and Rusal is hardly ready to sell it at old prices.
Judging by data provided by Russian Railways, Rusal shipped about half of the aluminum to warehouses in April, Kommersant's source in an investment company said. According to his estimates, this could result in an increase in Rusal's working capital of $200mn per month or even more. If this practice continues, Rusal will definitely need financial aid from the government to maintain production and jobs, he emphasized.