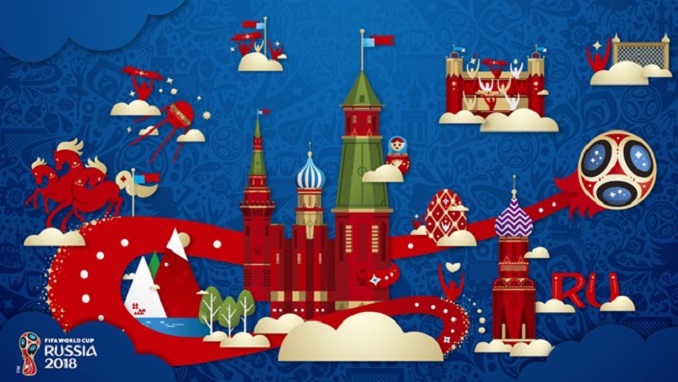 Around 2.5 million, or 90% of available tickets for games due at this year's soccer World Cup in Russia have been sold, deputy prime minister Vitaliy Mutko has said.
According to TASS agency, Mutko added that more than half of the tickets have been sold to foreign buyers. Russian officials have previously said the country expects around half a million tourists to visit the country for the global soccer tournament.
"About 2.5 million tickets have been already sold and 53% of them were purchased by football fans from abroad," Mutko, who oversees the issues of sports, tourism and youth affairs in the Russian government, said.
"Many countries will see about 15,000-20,000 of their football fans coming to Russia, while an expected number of football fans from the United States stands at some 30,000," Mutko said. "We need to shape up a precise system of hospitality."
Over 164,000 tickets were purchased within 24 hours after the launch of the final stage of sales on April 18, according to FIFA.
FIFA earlier announced that a total of 1,698,049 tickets had been allocated to football supporters from all over the world since the launch of Phase One of ticket sales in September 2017.
The World cup will be held from June 14 to July 15, 2018, with more than 32 teams from 5 confederations participating in this tournament, testing their luck in becoming the next football champion of the world.