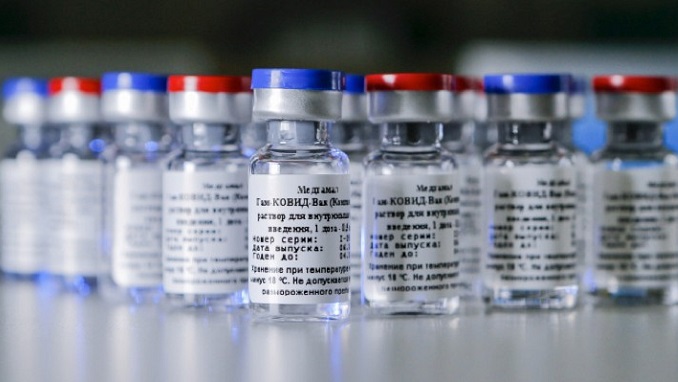 The Italian-Russian Chamber of Commerce announced that the Russian Direct Investment Fund has signed an agreement with a Swiss-based pharma company to produce the Sputnik V vaccine in Italy, Sputnik reports.
The Chamber's president says the agreement proves that Italian-Russian ties are strong and shows the ability of Italian companies to look beyond politics.
The president of the Italian-Russian Chamber of Commerce Vincenzo Trani said in a statement on Monday that the production of Russia's Sputnik V coronavirus vaccine will help to solve the issue of vaccine scarcity.
The president added that the agreement between the RDIF and the Swiss-based pharmaceutical company Adienne will also pave the way for creating new jobs in Italy.
The agreement stipulates the creation of the first production facility for the Sputnik V vaccine in Europe. The facility is expected to produce at least 10 million doses of the vaccine by the end of the year and production is likely to begin in June.
Last week, the European Medicines Agency (EMA) announced it had started a rolling review to test the vaccine for compliance with EU safety and quality standards. The developments came as Sputnik V rose to second place among coronavirus vaccines in terms of the number of countries approving it for use.
To date, the Russian vaccine has been approved for emergency use in 46 countries. Notwithstanding the European Commission's attempts to politicize the RDIF's intention to receive approval for Sputnik's V emergency use in the EU, at least two members of the union, Slovakia and Hungary, are using the Russian vaccine.
Dozens of countries, including European nations, have expressed a desire to acquire the vaccine to speed up inoculation rollouts as the bloc struggles with vaccine shortages.
In February, the peer-reviewed medical journal, The Lancet, published an interim analysis from the Phase III clinical trials of the Russian vaccine, showing its 91.6-percent efficacy against symptomatic COVID-19.
Developed by the Gamaleya Research Institute of Epidemiology and Microbiology, Sputnik V was the world's first officially-registered vaccine against COVID-19.